Unfortunately Laura Biagiotti, the Queen of cashmere, died.
Gracious and delicate woman, I was always struck by the composure she showed in every video interview.
Known worldwide for her interpretation of knitwear and white color, I wrote about her it in my very first article for the Vogue Encyclopedia dedicated to fashion designers and the colors which made them famous.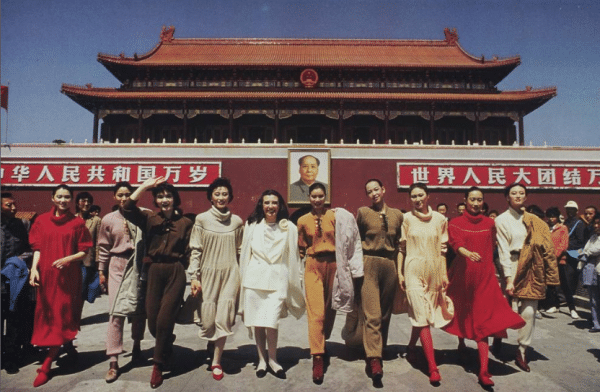 Pioneer in everything – for style: she invented 24h knitwear clothes, suitable from morning to evening – and everywhere – for business: she was the first Italian woman fashion designer to make a fashion show in China and Russia -, she is part of that generation of neglected designers who created the Italian ready-to-wear.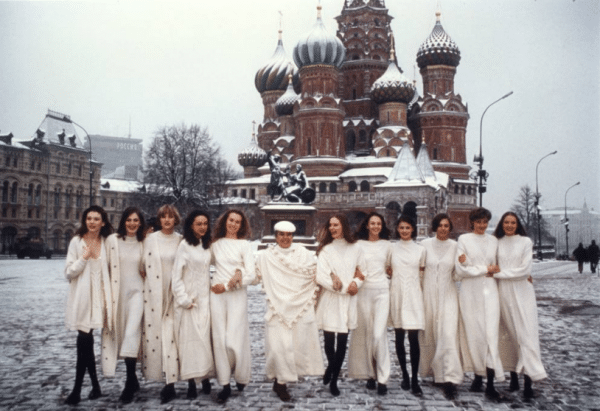 Among my family memories there's the wedding dress of my mother. A long, lightweight and rigorously white day dress, perfect for that summer in 1985, under the Tuscan sun, on the hills of Fiesole, with the view on Florence. Paired to one of those very rare full color men suits by Emilio Pucci, worn by my father.
I admit I saw just one recent show by Biagiotti, and although the style was not so revolutionary (given the longtime experience and that high turnover due to perfumes and accessories, she could afford the luxury of being no longer overwhelmed by "performance anxieties" for her avant-guard designs), I was impressed by the family atmosphere among the audience.
There were flowers everywhere, for her and all the actresses and friends coming from Rome and Rai TV studios. A pop-culture world that I thought was taken away by globalization and Instagram.
Actually that world still existed and had specific style codes and needs that Laura Biagiotti was filling in a refined and sort of "innovative" way.
Goodbye Queen of cashmere!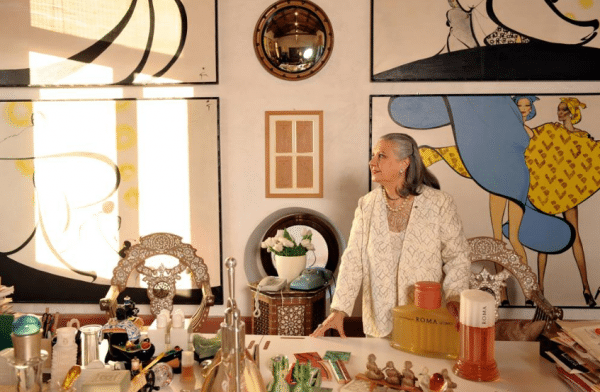 Alessandro Masetti – The Fashion Commentator