The ugly truth of New York Fashion Week is that if you don't want to get bored or to yawn in front of the runways you should only look at those key players in the fashion industry that in a few seasons gained a following even outside the circles of the European pseudo-intellectual journalists.
Unfortunately the "old" big names of American fashion are just able to propose clothes with silhouettes inspired to the '90s, covered with flowers or made with shiny fabrics that worst commentators and bloggers usually define as "dreamy"; but people are more interested in outsider designers, so: who are they?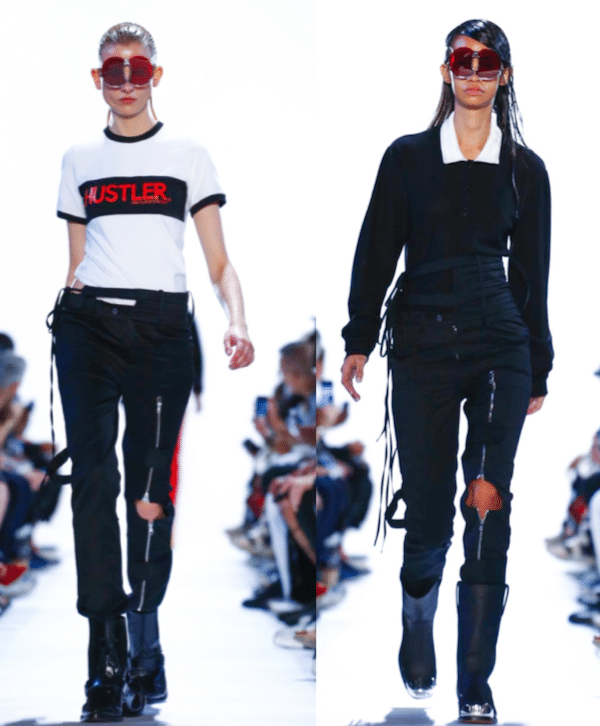 Among these outsiders and key players there are niche phenomena like Gosha Rubchinsky, Shane Olivier of Hood by Air, and Demna Gvasalia of Vetements who, season by season, are redefining the codes of contemporary fashion while their popularity is going viral among celebrities.
Wherever they present their collections, journalists try to define their creative niche and to find a logical or even philosophical explanation to the success of their so called "simple clothes", although lately the t-shirt of DHL delivery boys by Vetements is no more a simple t-shirt of DHL delivery boys, but a must have.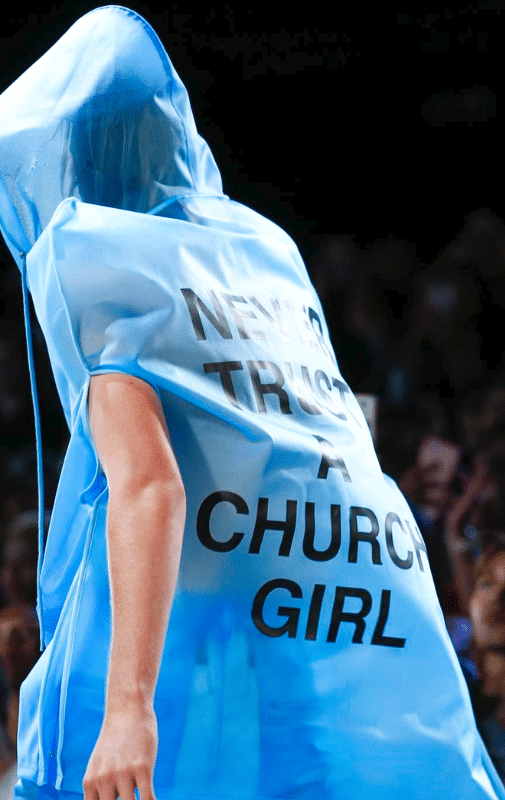 United by a common ill-at-ease feeling in front of the crisis of values in the fashion industry, all these designers aim, want and ask for a return to simplicity passing by the tolerance towards others. With their no-gender collections lay claim to equality and a return to the "new" normality. Obviously we are talking in purely aesthetic terms, because if we look at the price tags, the typical class gap seems to increase more and more. Even if we can consider that if someone would like to wear clothes following their style-philosophy, he or she can easily find a T-shirt with the logo of an old sport brand at a flea market for a few euros, or can also try to find it in the parents' closet, maybe in the "things-to-be-thrown-away" corner.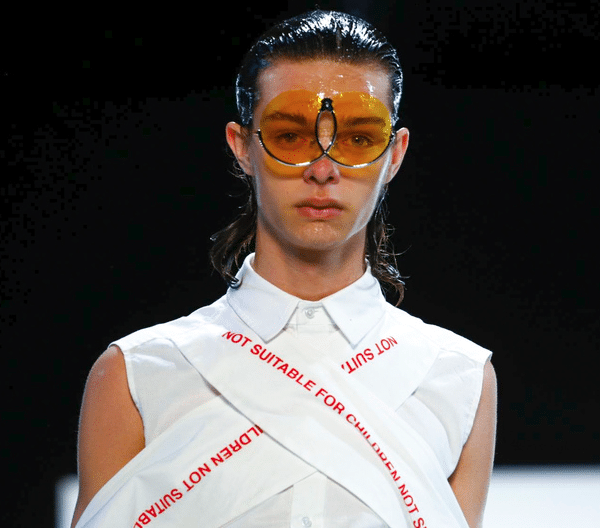 However, what actually astonished the viewers of the Hood By Air spring summer 2017 show, it was not the sense of "new normality" that designer Olivier Shane tries to re-define each time by breaking the distinction between genders, but the violent and brutal visual impact, which made his items looking like authentic tortures for the human body. Alexander McQueen already succeeded in it, making wearable tortures according to a completely different logic, more linked with politics, poetry and ethic. But those were different times.
Double pointed boots, glasses with lenses looking like blades, T-shirts with logos of porn websites, sadomasochistic shoes with leather straps that prevent from walking, and plastic shirts or jackets similar to the covers used for storing clothes, are just some of the disturbing elements that caught the eyes of the new generation of consumers, ready to photograph and be photographed with these new must-haves.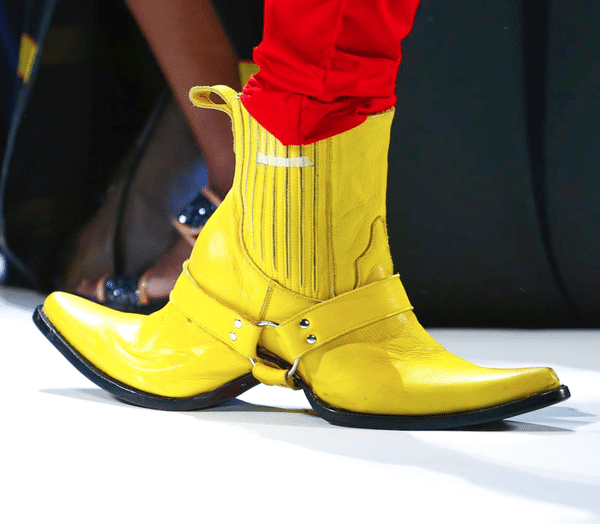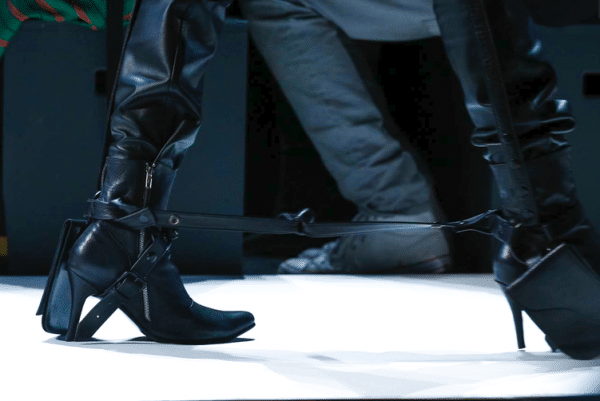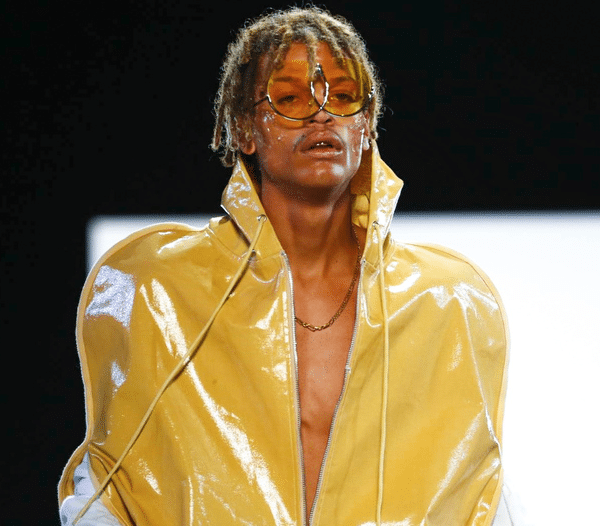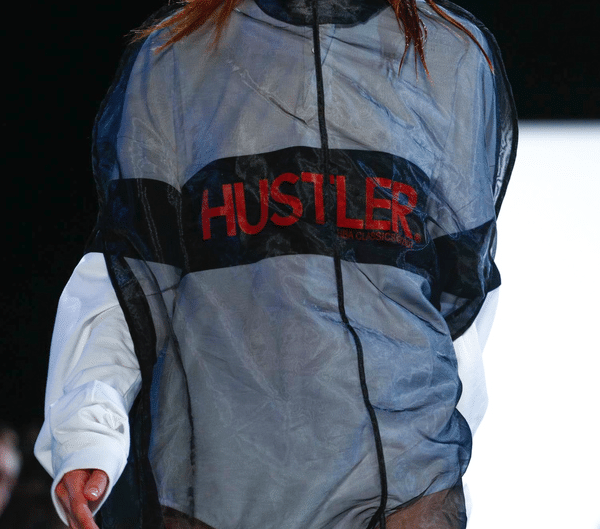 They say this is the new simplicity that rewrites the contemporary street culture. But actually it seems that the music is always the same: who wants to look beautiful must suffer. Especially since when Beauty passes through bodily torture.
Alessandro Masetti – The Fashion Commentator