Summer usually means vacation, leisure and idleness, although we know very well that most of us (especially freelancers) will work, maybe even more than the rest of the year.
However, despite this sad reality, when I think about summer I always remember the sea of Southern Italy and my childhood passed between the Amalfi Coast and Cilento, realizing soon after that on August 10th it's my birthday.
You could say: – Aren't you happy about that? It's so close now!
I would reply: – Of course not!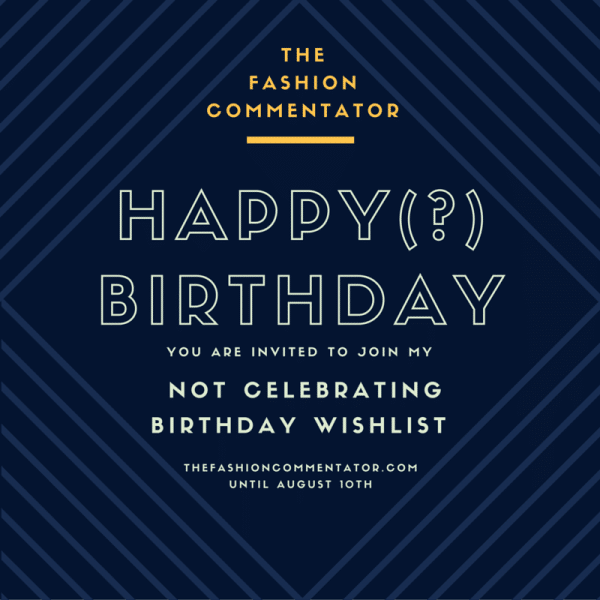 I hate celebrating my birthday, and honestly, this year I'm so involved in several projects related to both the blog and my freelance activities, that I forgot to celebrate the sixth anniversary of The Fashion Commentator!
Sounds unreal, right ?!
Wishlist: Yes or Not?
This year music won't change, I won't celebrate my birthday, but given that usually in summer there's no interesting news or facts to comment related to the fashion industry, I decided to propose on the blog a personal and frivolous wishlist of the most beautiful, funny, fashionable (and sometimes also superfluous) things, that could change my mind about the NOT-celebrating-my-birthday issue.
It will be like a therapeutic process into several steps to honor my sadly missed summers as an high school "slacker" student, and until August 10th you will be guests of a journey through my dreams and desires suspended between the possible, the impossible and the plausible!
Whishlist: desire object number 1
Today let's start the list with an object, or rather, the objects of my desire since they came out in 2004 in an advertising campaign photographed by Mario Testino, in which a very young Daria Werbowy wrapped in an iconic white outfit, clings to two male models.
What am I talking about? The Gucci Fall Winter 2004 menswear collection designed by Tom Ford, which I consider among my personal references of male elegance, many years before the advent of the colorful Pitti Uomo peacocks and natty fellows.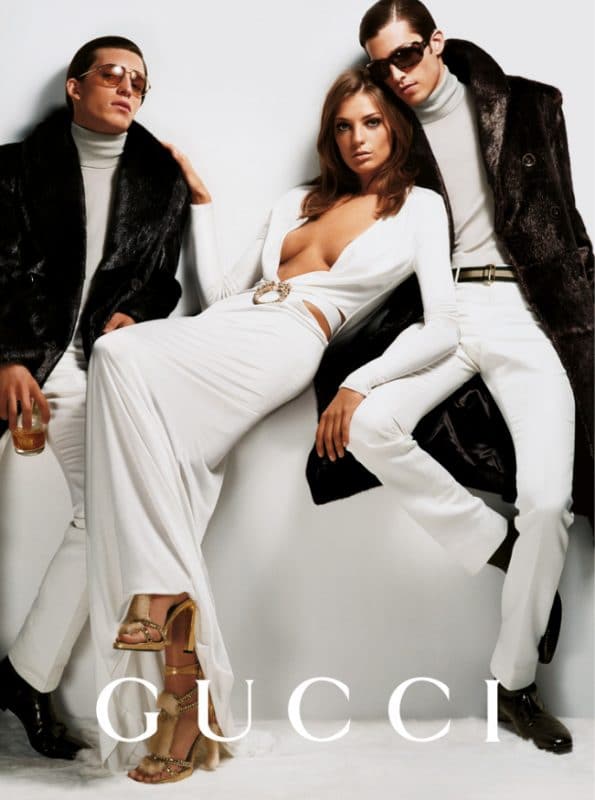 They are very simple outfits made up of fine wool turtlenecks, tailored slim trousers with pleats, iconic belt and loafers, all framed in fur coats, symbol of the old concept of lascivious luxury according to Ford. Casual outfits that portray an era of uncertainty between the two economic crises, that still are more elegant than ever, perhaps due to the breaking of those severe conformist style rules that forbid white pants in winter.
Yes, I can loudly say that the first item of my "Not Celebrating Birthday Wishlist" is one outfit (or all of them) from the Gucci Fall Winter 2004 collection by Tom Ford.
Donors are welcome!
Alessandro Masetti – The Fashion Commentator