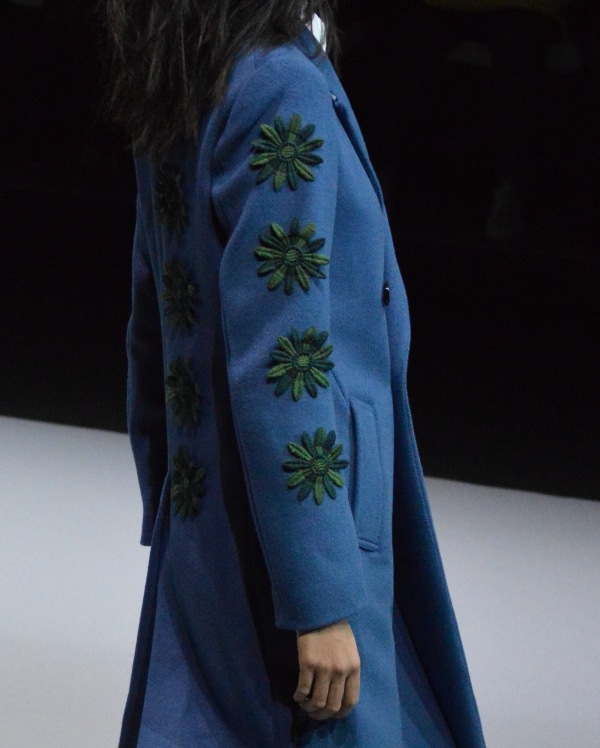 Milan is one of the world's leading fashion capital and lately its fashion week is giving more space to new designers through several initiatives including the debut show at Armani Teatro: a sacred moment of the schedule dedicated to the new names of contemporary fashion selected by Giorgio Armani. This year was the turn of Japanese designer, Mitsuru Nishizaki and his Ujoh label, launched in 2009, after seven years as pattern maker at Yohji Yamamoto.
Ujoh style is featured by a strong mark of functional and sporty attire in which coexists the attention to tailoring details. The lines are clean, free from any kind of futile decoration, and create variations of volumes thanks to layers of different materials ranging from wool to flannel, from raw textiles to quilted textures. In order to this, following the chaotic mix of inspirations of contemporary fashion, Ujoh puts minimal sophisticated evening gowns with plunging necklines on dark casual daywear styles and wraps everything in long coats, whose asymmetrical cuts reveal the layers below as a "coup de théâtre".
Although he is a new talent, Ujoh brand by Mitsuru Nishizaki has an already mature style and his presence at Milan Fashion Week as Armani's special guest is just a first step after being one of the finalists of the Who is on Next? Dubai 2015. In my opinion he has all the right cards to win the game, so I can only wish him to become a successful international brand, especially taking North European countries and American market into consideration.
In the meantime: Good luck Mitsuru Nishizaki! Good luck Ujoh!
Alessandro Masetti – The Fashion Commentator
Ph credits: Alessandro Masetti