Like it or not, his repetitive style, Karl Lagerfeld, by staging the last Chanel FW 2016 fashion show, made come true one of the most cherished dreams of those who attend this type of event. Especially journalists, bloggers, and influencers who would kill to occupy the front row of any fashion show.
I'll be more specific.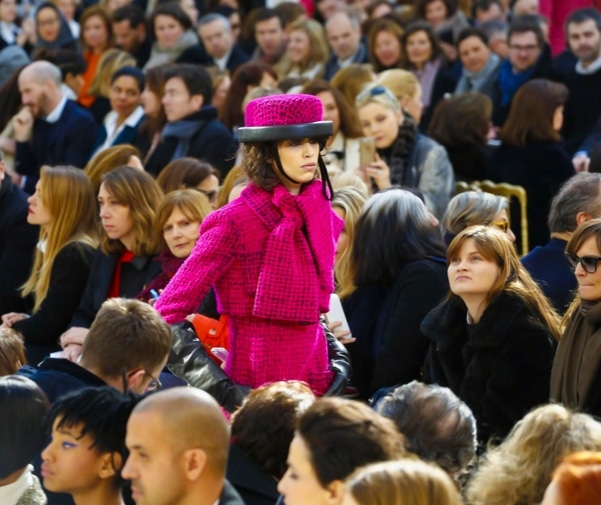 In every fashion week, history repeats itself. After praying the press offices to get invitations for fashion shows, once you get in, there's a ritual phrase from colleagues you meet over there: "Hello darling, how long! Are you sitting or standing?".
Personally, I've never been interested in that difference. I'm tall, and I can see everything even when standing in the middle of a crowd, so I think this is one of the few eventualities in my life where just participation matters. And if you are equipped with a good reflex camera and telephoto lens, not only you enjoy the show, but also do amazing pictures wherever you are. Obviously my thought is shared by those who attend fashion shows to 'see the show'. While the standing/sitting distinction takes on a different meaning for those who attend shows just to 'be seen during the show'; and the closer is their seats to the catwalk, the higher is the importance of these people in the industry.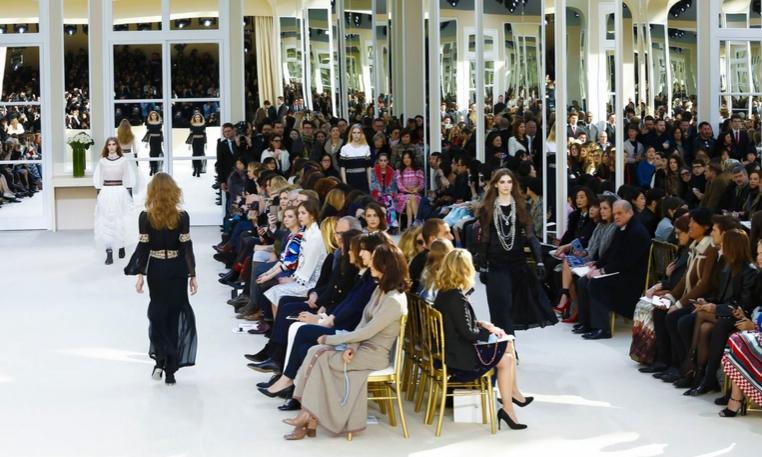 Every time I argue with my colleagues on this issue, I always get to this conclusion: don't blame if you do not have a seat, there are too many reasons and criteria to get one. But after six years of blogging, I also realized that the more selective the press office is, the more empty seats there will be (do not know why, but I've always considered it as a law of retaliation). Furthermore, a few moments before the lights turn off, 'the standing' people are asked to sit, (often front row!), just to not have empty holes and make a horrible impression with the designers who pay them handsomely.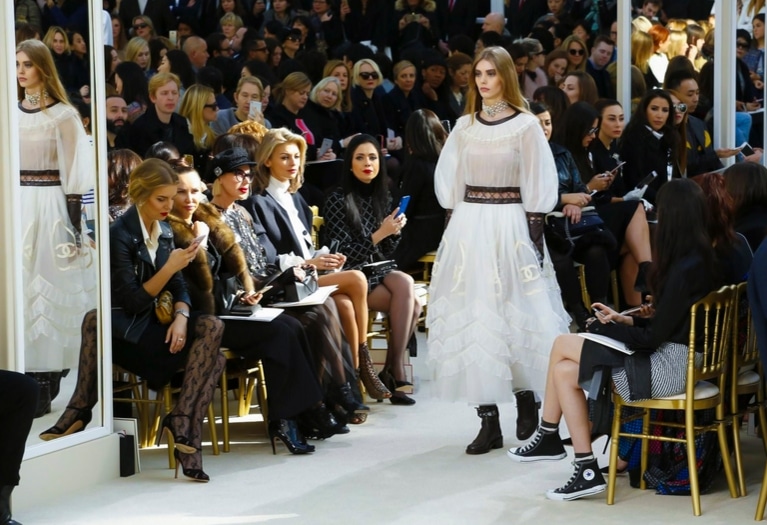 Everybody would love to sit in the front row. But if the press offices would have to accept every request, runways should be several kilometers long, like Karl Lagerfeld did for Chanel FW2016 fashion show with the lucky ones who have not been politely rejected, 'because of the limited space of the Grand Palais.' So funny how a grand place can become so small for a fashion show!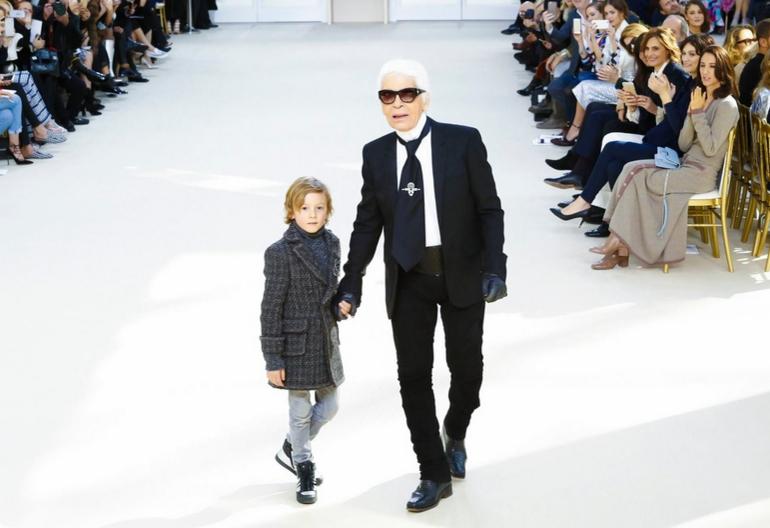 Kaiser Karl relived the atmosphere of the fashion show at Coco's times when customers and selected press were arranged in a few rows of chairs, and Mademoiselle spied their reactions from the top of the iconic mirrored staircase. Those few rows for a few people nowadays have become a single row for the followers of the crossed C logo, and they are treated in the same way with the front row luxury experience. The sitting arrangement is made of a long and winding walkway framed by a single row on both sides. A very original way to present the kilometric front row hypothesis and to not hurt anyone, because if it has to be the longest front row in the world, it has to be Class A!
Alessandro Masetti – The Fashion Commentator
Ph credits: nowfashion.com