Rough-textured knitwear, worsted wool and shiny leather declined into sculptural shapes that can hardly go unnoticed; this is the way Pitti Immagine Uomo 89 guest designer Juun.J, revisited the menswear tailoring classics in his fall winter 2016 collection, bringing in the hometown of Italian fashion, Florence, something 'totally new' ( as reported in the press release) or at least unusual (as I would say).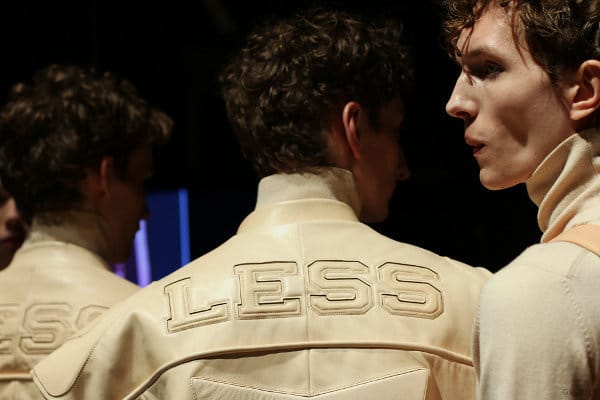 Daring, edgy and catchy are just few of the adjectives that can define the style of the Korean designers who are emerging in the Western world in creative fields as fashion, interior design, arts and technology. And I'm sorry, but only these informal words convey the sense of audacity, provocation and avant-garde of their ideas. Maybe someone could call them the "new Orientals", but actually, the presence of Asian designers in the calendars of the major fashion weeks worldwide is a matter of fact for ten years now. They are creative persons who share the same geographical area of origin (and maybe not even that), but their works show totally different sensitivities, and from New York to Paris, they helped to change the codes of contemporary 'Western' fashion, crossing each kind of geographical border. The menswear guest designer at Pitti Immagine Uomo 89, Juun.J, is part of this category, in fact, after graduating from ESMOD (the International fashion design and business school) in Seoul in 1992 and launching the brand "Lone Costume" in 1999, He came to Europe in 2007, debuting at Paris men's fashion week with his eponimous label.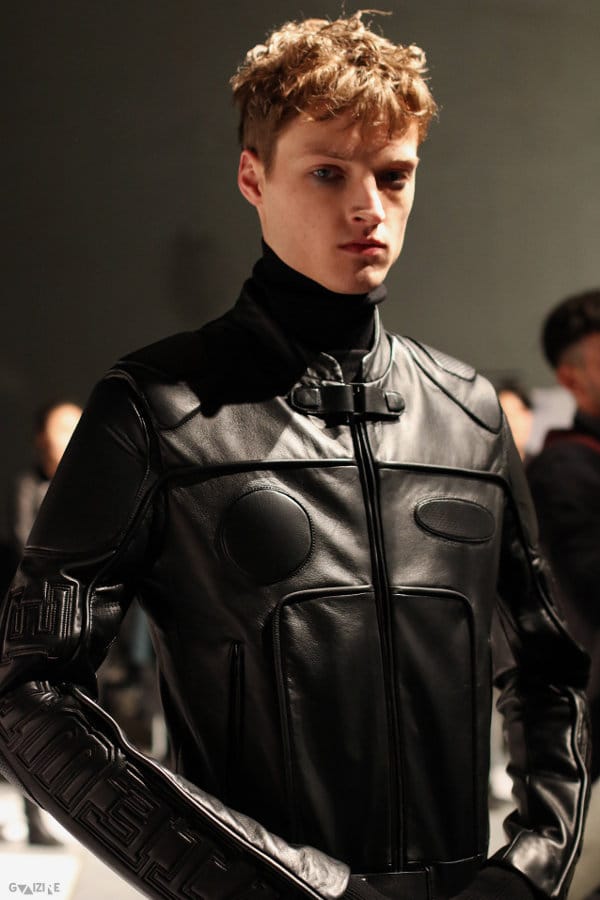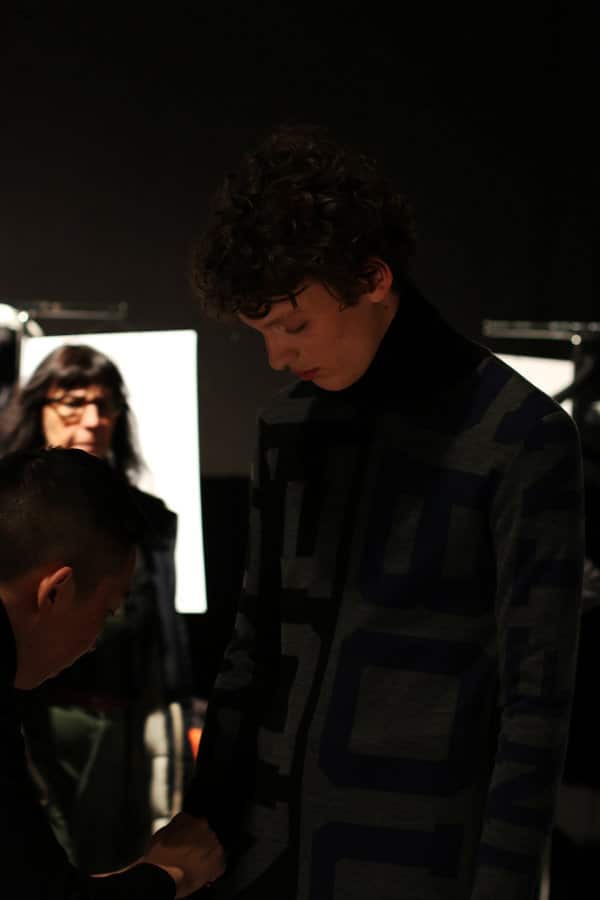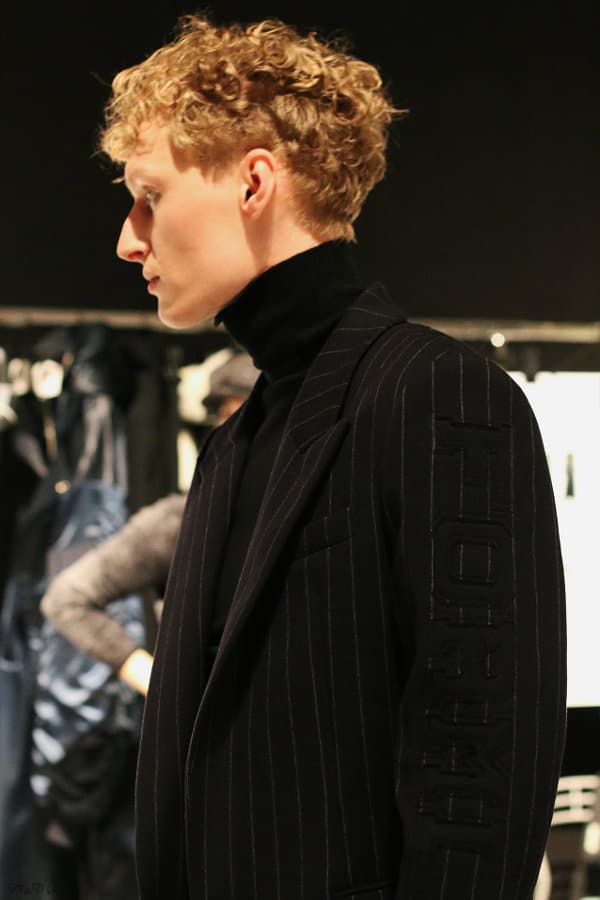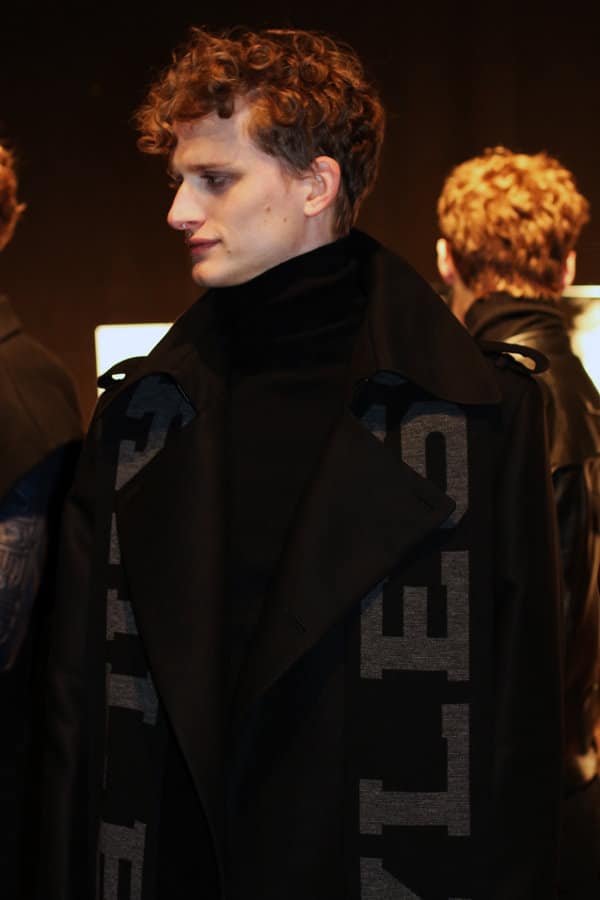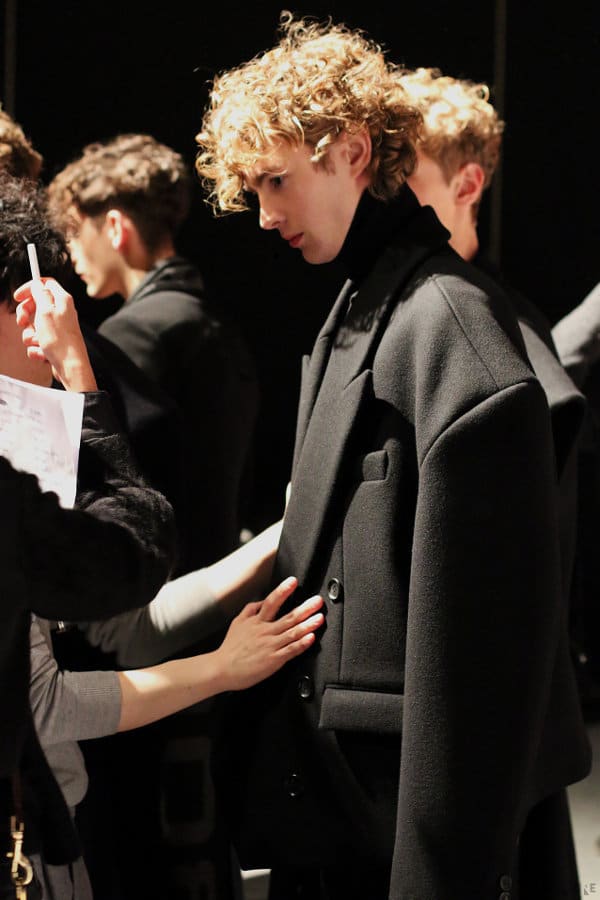 Juun.J
The Juun.J Fall Winter 2016 collection presented at Pitti Uomo 89 focused on opposites like form and matter, balance and disproportion, solid color and patterns, Europe and Korea. The oversized wool pants looking like soft long skirts opposed tight leather pants resembling motorcyclist suits; the old nightgowns and long coats down to the ankles, opposed maxi sweaters with 3D lettering, biker jackets with sculptural shoulder-pads and huge shoes that echoed the Star Wars science fiction imagery. In this mix of references and styles stood out a phrase in capital letters, that was written, printed, applied or embroidered on each garment: GENDERLESS BOUND. A fashion trend, a human need, a reality.
Alessandro Masetti – The Fashion Commentator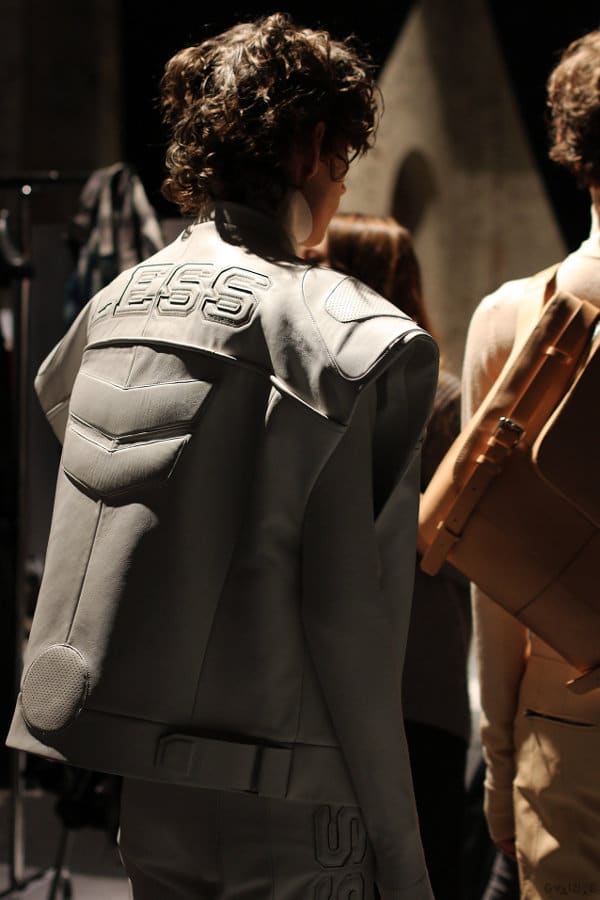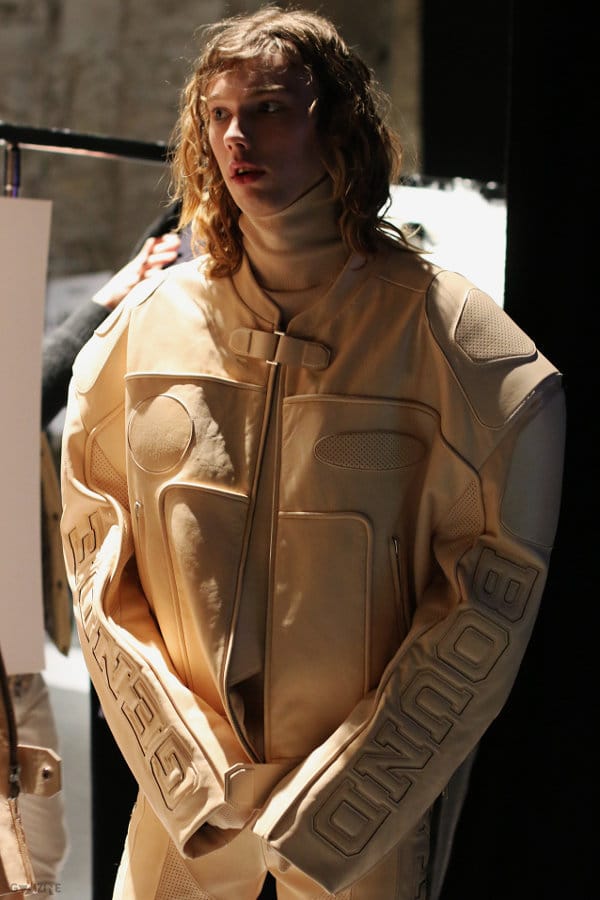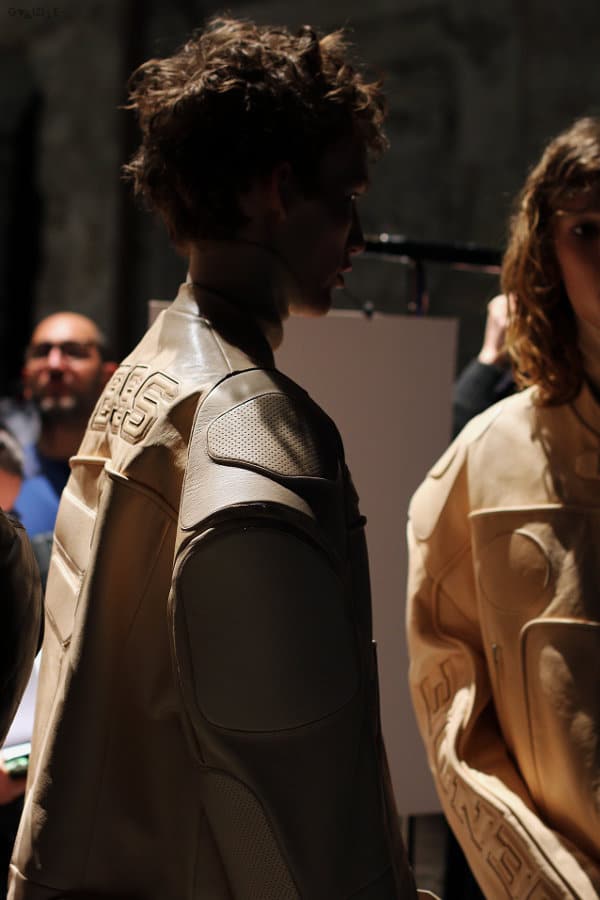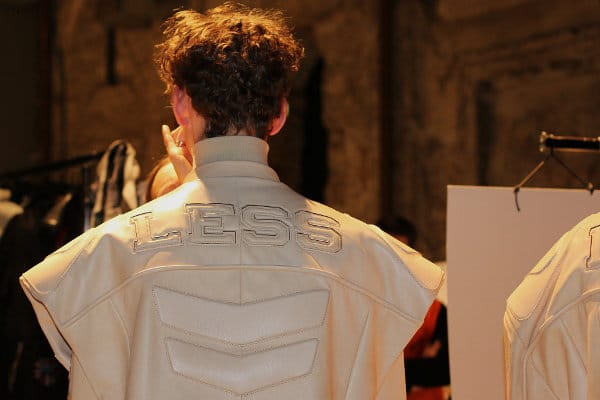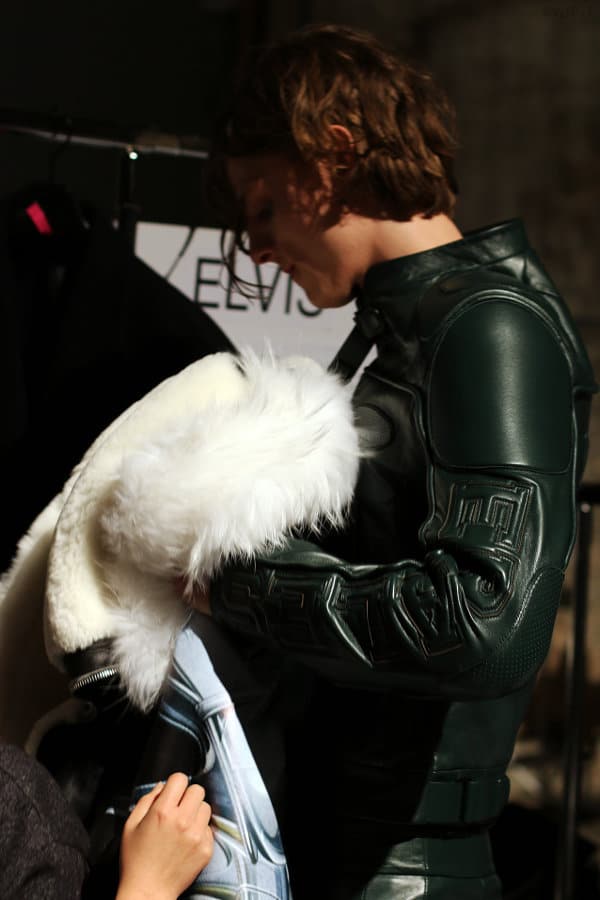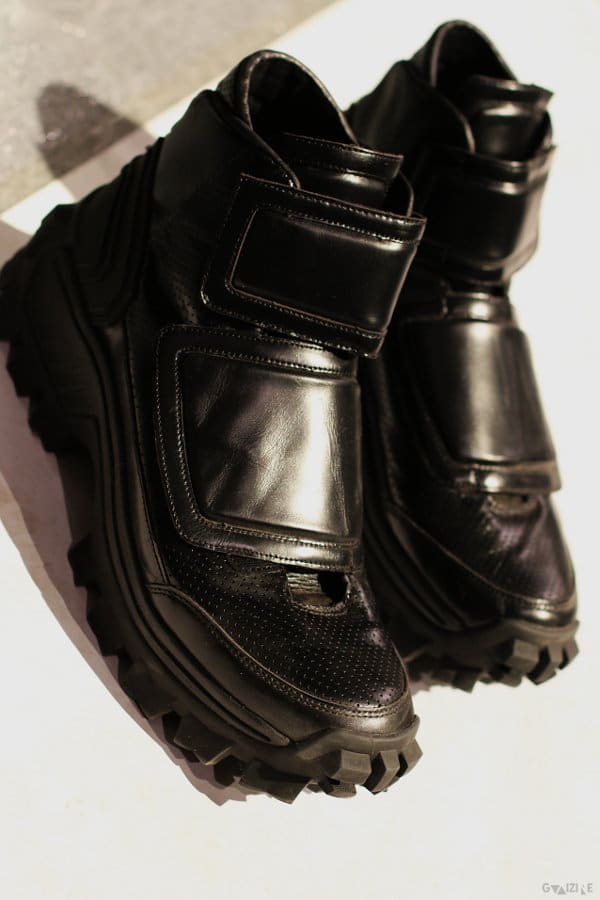 Photo credits: Exclusive photos by Guaizine for The Fashion Commentator from Juun.J Fall Winter 2016 fashion show in Florence.