The beauty of chaos by Alessandro Michele for the Gucci FW 2016 collection opened the Milan Fashion Week. And for a year now, from the debut, his unusual style according to which "everything changes but nothing really changes", has become a successful trademark that fascinates both the press and the market.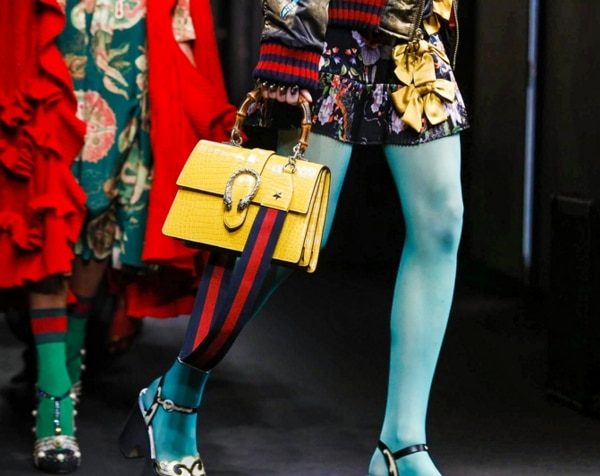 On the Gucci FW 2016 catwalk, the history of European jewelry matches perfectly the styles of the 40s, recalling the iconic 'scandal' collection by Yves Saint Laurent of 1971. Long pearl necklaces dialogue with colored fur, combined with rainbow tights and high platform shoes. Elizabeth I of England, Catherine de' Medici, and all the queens of the major European courts between the 16th and 17th century meet the '70s. Their impressive robes from the official portraits take on a new fitting, in which the old-fashioned sleeves become a funny costume element in the astonishing and contemporary mix of vibrant color palette and rustling silks, as a result of the free association of thoughts of the designer.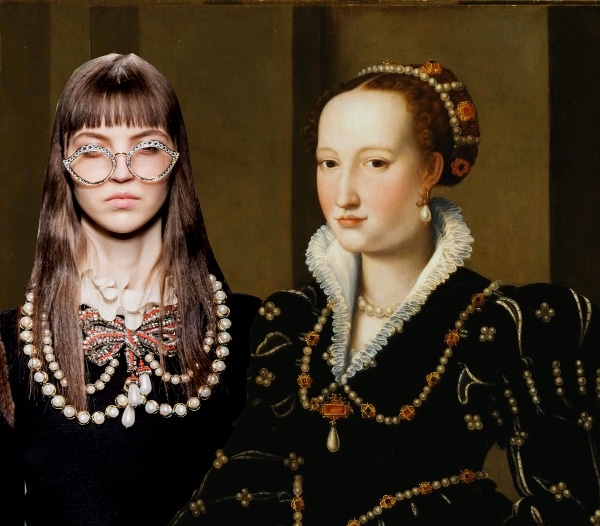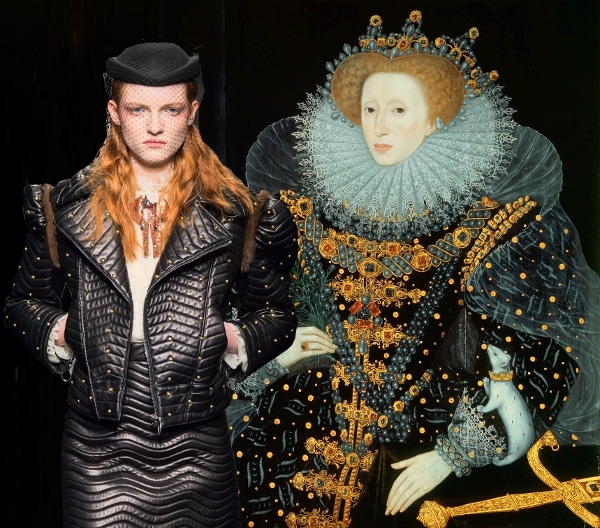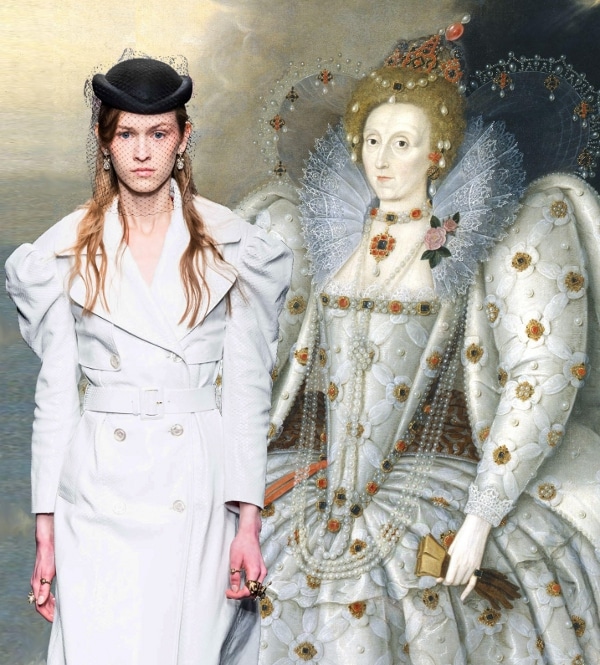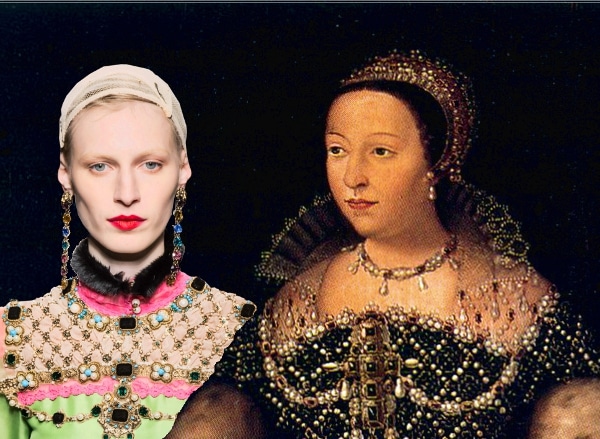 The Gucci FW 2016 collection seems to increase the recognizability of the style codes of Alessandro Michele, reaffirming his theory of Beauty made of archetypal reminiscences updated to now. Fur borders on sleeves; maxi geek glasses; Roberta di Camerino-like trompe l'oeil; tattooes made of leather, sequins or silk inserts; military-inspired star insignia; oriental zoomorphic decorations from China and Japan; aviator and biker jackets; and the tapestry prints ranging from the Renaissance to the patterns of the 70s, are just some of the elements that in such a short time we can already call "Gucci classics".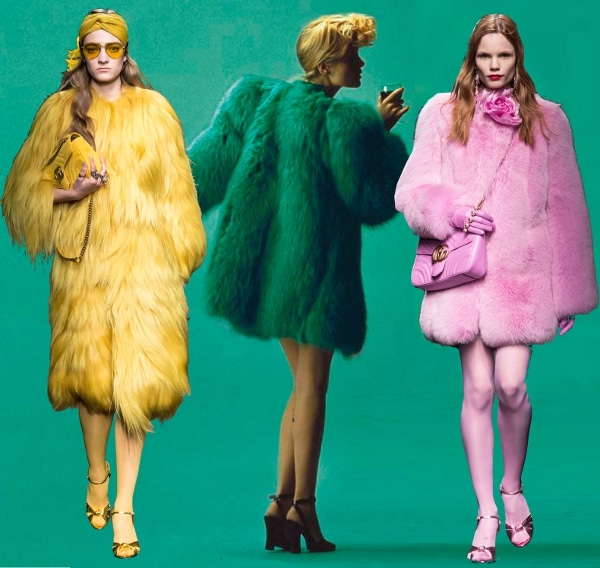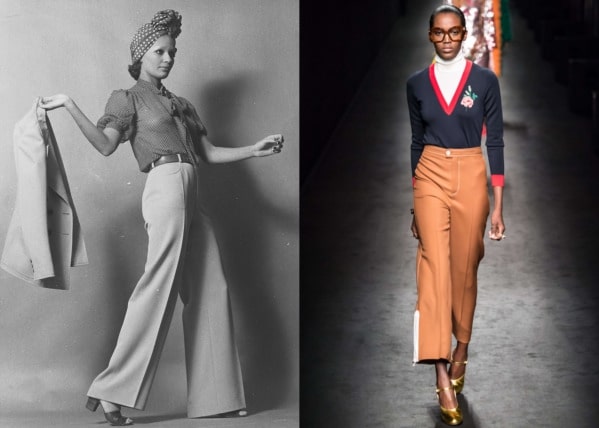 A year ago the success of the debut was mainly due to clothing and iconic fur slippers, while today Gucci FW 2016 collection presents also a full range of accessories from evening bag with lion-headed buckles, to the fashionista ones with writings that seem stolen from the backpacks of teenagers, made by the street-artist Trouble Andrew aka Guccighost. Then there are special items such as headpieces with the veil from the 50s; net gloves, so 80s; beaded embroidery, pearl rings and necklaces; but also floral details, which bring to mind the FW 2011 collection by Frida Giannini, which make me think that behind this kind of details there was Alessandro Michele's hand.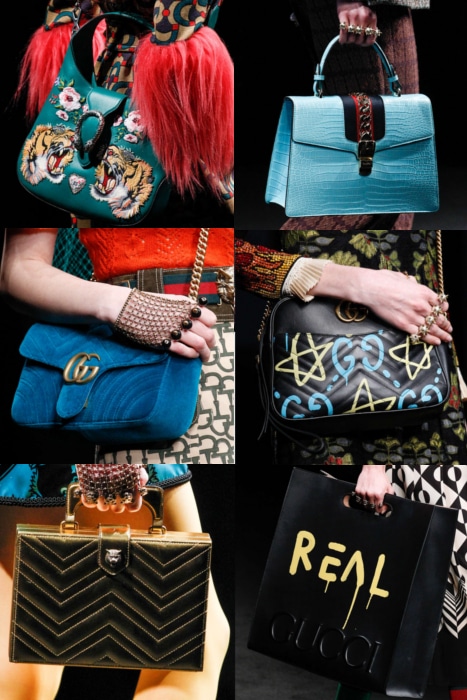 The ten-minute show is not enough to analyze each piece, but if you take more time to admire details thanks to the various photo-galleries online, the drawers of memory won't stop to recall inspirations and suggestions from the past. You can just be caught by the "I want everything"-mania, but paradoxically the ripetitive style by Michele seems to fill the temporary gap from the moment you see the show and the moment you can purchare things in stores, and maybe the repetition of the same elements and styles from collection to collection is the right answer to the market voracity.
Alessandro Masetti – The Fashion Commentator
Credits: collages by Alessandro Masetti; photos of the show FashionMag.com