Once upon a time there was Math, a distinguished, rigid and severe lady, known as the mother of students' nightmares from childhood to university. After revealing her secrets to philosophers and scholars, one day she met Mr. Escher, who made her the most funny woman of the world, providing a new look through upsetting optical illusions.
Subsequently, she caught the attention of many artists, until when, intrigued by social media and fashion world, she decided to renew her wardrobe to get in touch with fashion victims. She sought help from famous couturier who proposed minimalist outfits inspired by modern and contemporary art, until one day she met Mrs. Cecilia Arpa, who literally won her hearth, becoming her official fashion designer.
But who is Cecilia Arpa?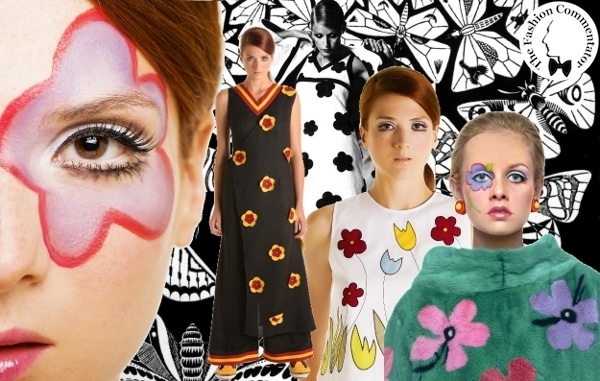 Let's go step by step. Everything began last summer, when I received an illustrated letter that asked to invent a name for a fashion brand that would have been launched soon on the occasion of the Milan Fashion Week. I immediately recognized the naive touch of Cecilia Arpa, illustrator and author of Modeskine.com, so I accepted the challenge because I wanted to help her to crown her fashion dream. Soon her comic character and alter-ego "Celia" would have put on Cecilia's styles, along with usual Céline and Prada items.
Celia, comic character by Cecilia Arpa in Modeskine.com
Given that Cecilia Arpa is an ironic and playful person, and she's fond of mix and match and strong color contrasts, I proposed the name Ludo, a short word that echoes the Latin word ludus, "play", and that you can easily use in high fashion market.
Surprisingly I won the contest, and within a few hours I found myself to dinner at Cracco's restaurant in Milan followed by a night at Straf Hotel, and a mega brunch at Dolce and Gabbana Martini Bar.
Once arrived at Cecilia's showroom in Milan I noticed that Ludo did not appear on the labels of the clothes because unfortunately that word was already been registered. "So I opted for the classic name and surname combination!" told me Cecilia Arpa with a super-excited mood. That was her debut as a fashion designer.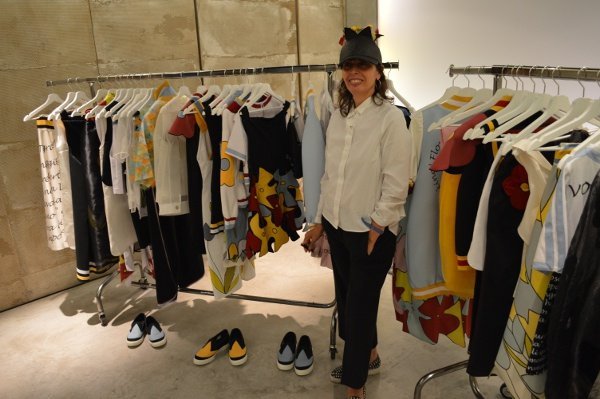 She described the entire collection, examining carefully item by tem, but since the first piece I could recognize her personal style: a funny mix of influences from fashion history going through arts, literature, cinema and even mathematics.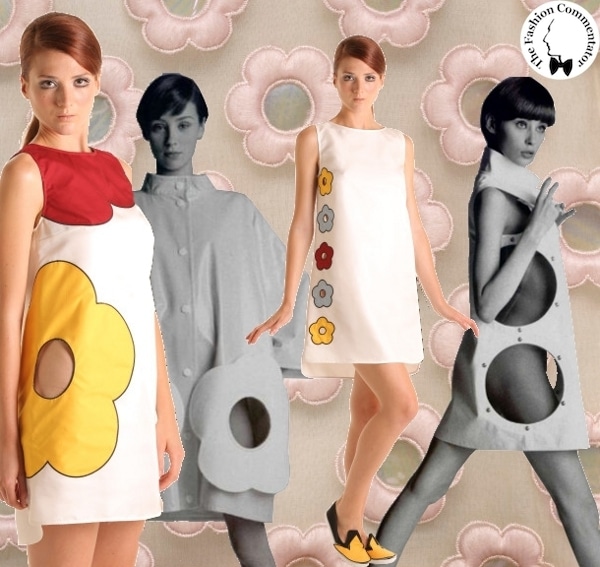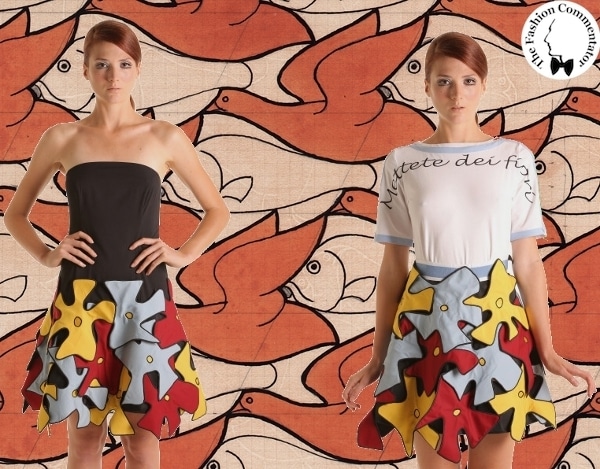 There were several sweet pieces like the silk full skirt with prints reporting the conversation between Alice, the Tiger-lily and the Rose from Carroll's novel Alice Through the Looking Glass; or the organza blouses with big pockets in which insert silk daisies silhouettes; and then the flowery hat made by a young Tuscan artisan who makes floral applications following the secrets of old milliners.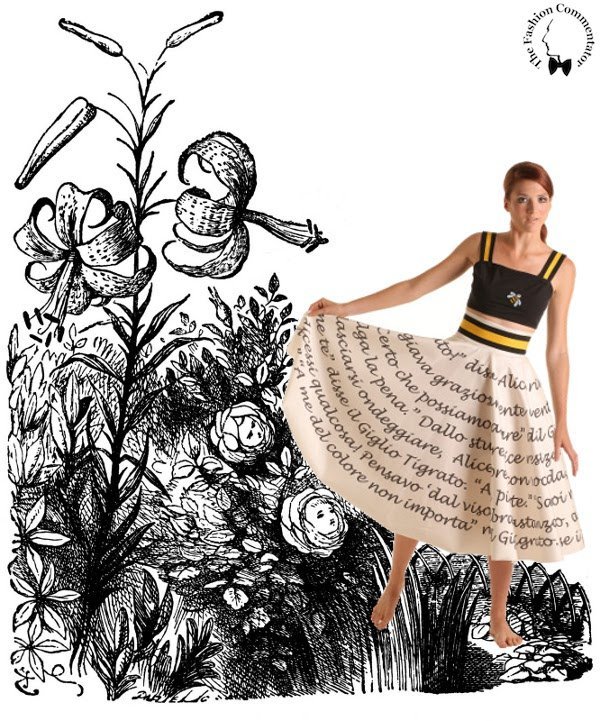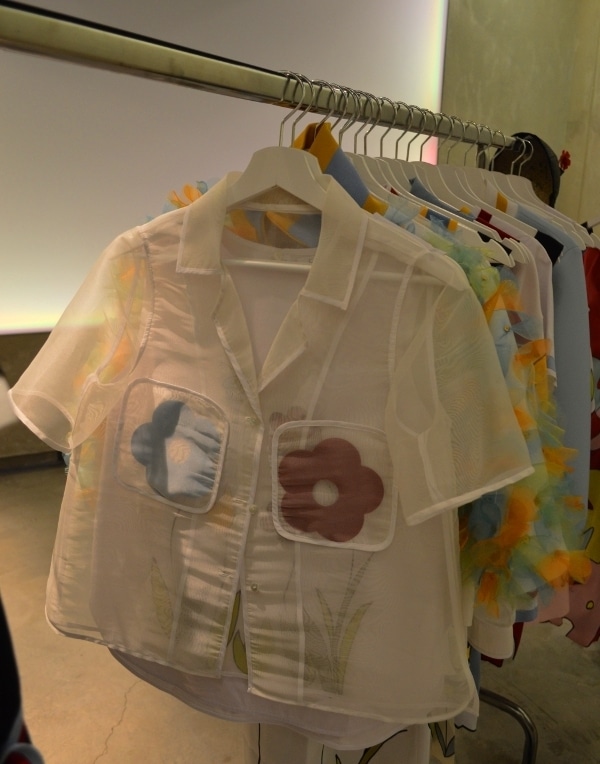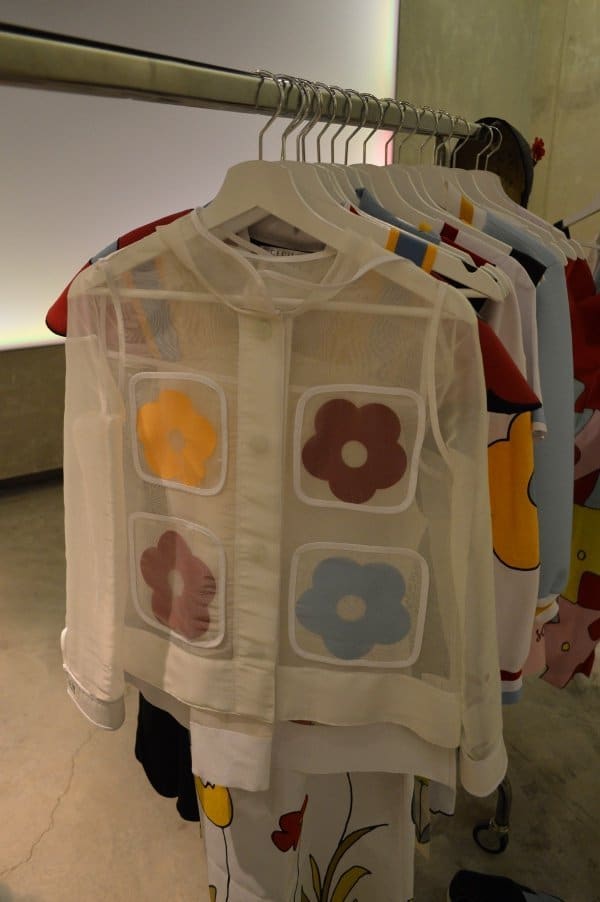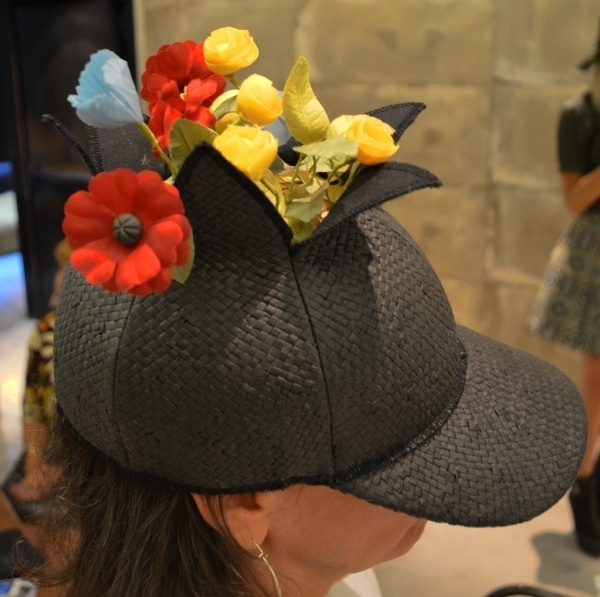 The pop and sporty details attenuate the classic elegant apparel giving the effortless chic effect that Cecilia Arpa loves very much. We can find endless examples in the collection such as the varsity jacket pockets that become flowers or clouds, depending on the closing; then the baseball caps shaped as a corolla and the slip-on shoes with a colored tulip on the upper.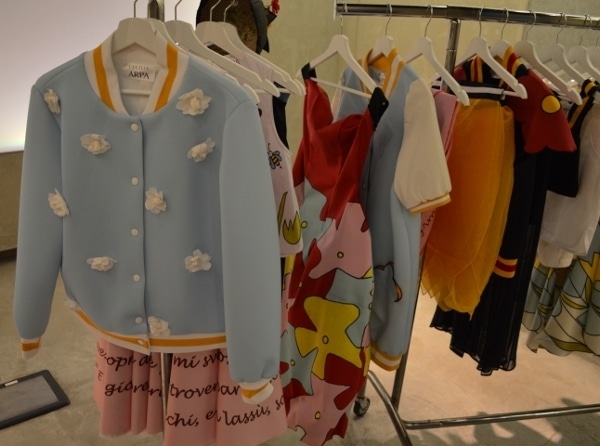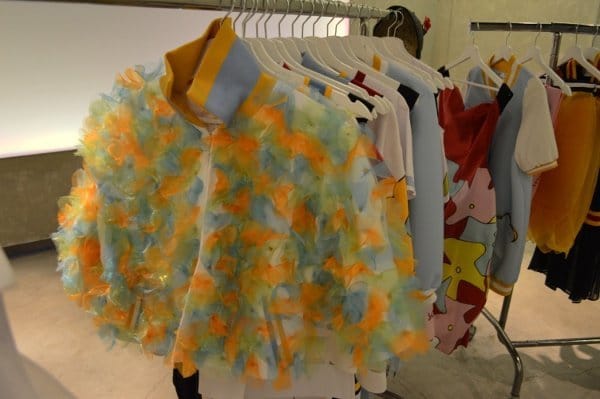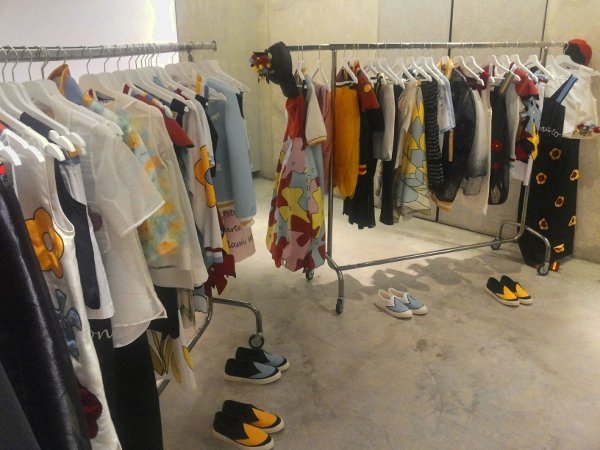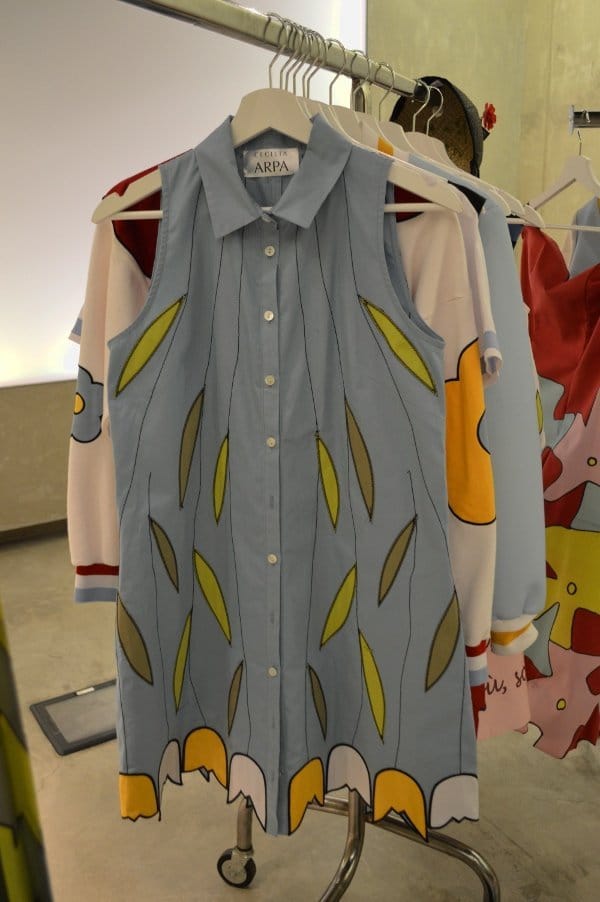 The multi-layer flower skirt is featured by curious experimentation, in fact Cecilia explained that she first scanned and digitally reworked the petals of a real rose; then she printed the designs on organza, and finished them by pulling the hems, in order to simulate the natural rounded effect of the petals.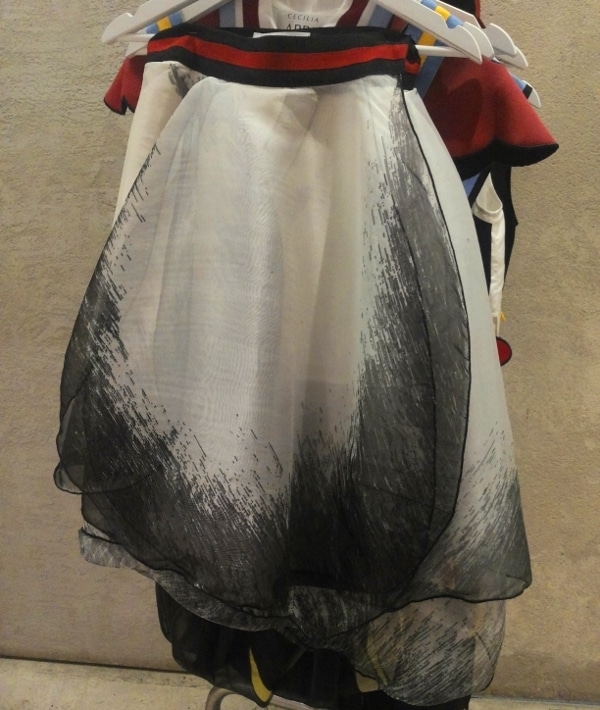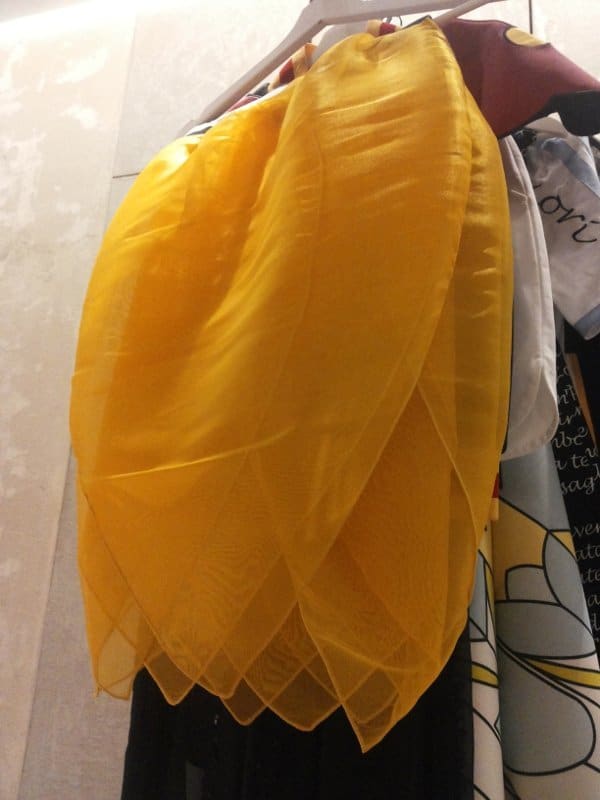 Being an experienced engeneer, of course she couldn't miss a bit of  mathematics in her debut collection, and it's incredible to notice how Cecilia made simple fashionable items with such difficult-to-understand  rules. So here there are the "endless stole", based on the Moebius strip; and the printed skirt inspired to the Metamorphosis by Escher with a design that from a checkered motif evolves into a pied-de-poule pattern and then into a row of blooming tulips. Obviously this skirt hides another secret, in fact, the metamorphic pattern is inside a net of spirals that follows the Fibonacci series, with stretches of Golden spirals repeated 21 times.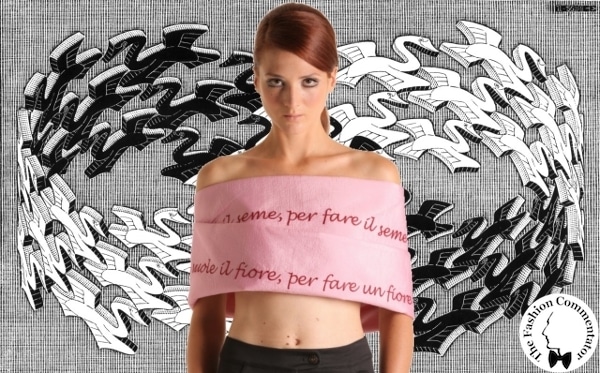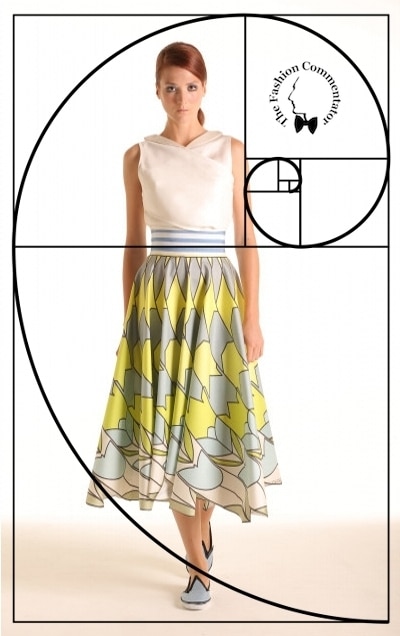 With this debut collection finally Cecilia Arpa's dream came true and through her unusual point of view, made of ingenious brain-teasers to wear and a good dose of irony, she demonstrated how you can laugh and be chic at the same time even if you are part of an industry (the fashion one) reknown for being full of snooty people.
From now you can find out the whole Cecilia Arpa "Flowers and Quotes" collection on http://www.cecilia-arpa.it/ and if you fall in love with one or more styles write a mail at info@cecilia-arpa.it.
Alessandro Masetti – The Fashion Commentator