Mariuccia Mandelli, worldwide known as Krizia, died on Monday at 90. She was a powerful woman in a world of men who design clothes for women, and she contributed to transforming Milan into the first capital of ready-to-wear.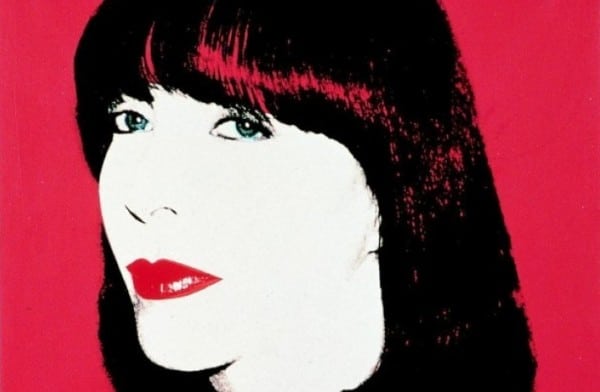 Strong, proud, and with a tough character, I always considered her as a symbol of the Milanese industrious and successful woman; in 1986, she was appointed as Commander of the Italian Republic along with Ferré, Valentino, Versace, and Armani (4 men). I don't know why, but I always associated Krizia with the architect Gae Aulenti, another great independent and creative soul. Even if actually, the latter curated an exhibition on Italian creativity with a selection of the best fashion designers at the Triennale Museum in Milan and replaced Krizia with Ken Scott. Krizia did everything to discredit the exhibition in the newspapers, complaining about her absence.
Even if not considered anymore as one of the main characters of the Milan Fashion Week, I always liked her independent style, linked to the 80s and 90s that she never changed and didn't want to change. Some designers of her team once told me that she often got angry because they did not put enough "Krizia" in the collections. It must be all about high wedges; hot pants; architecture-inspired shapes; pleats; the metallic effects in gold, silver, and bronze; the zoo with tigers, panthers, and lions; and finally the experimental knitwear.
Krizia, my tribute
Having a mother fond of fashion and tailoring, I saw the "Krizia rules" in magazines since when I was a child, but only in 2007, I admired an iconic Krizia dress for the first time. It was one of the famous pleated suits, and it was on display at the exhibition of the Museo del Tessuto di Prato dedicated to Thayaht and the birth of the jumpsuit. I still remember the metallic pleats and how long I stood there, in contemplation of those sharp-but-soft lines.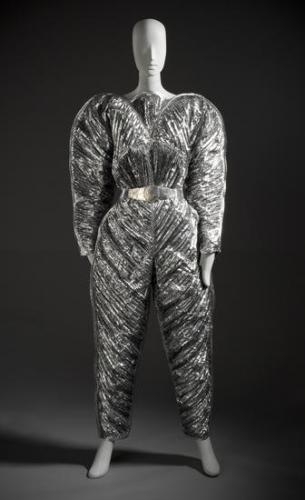 Then, in 2012, I had the chance to attend one of her last shows, the Spring Summer 2013, and despite the passing of time, each element of the "Krizia thought" was still there, true to her style, in the usual theater in via Manin. I remember the long legs of the super skinny models that seemed even higher with platform shoes on, which due to the infinite cycle of trends, were "in" again. I was moved by Krizia herself at the end of the show when she walked down the runway to take the final bow. Each step was heavy, fragile, painful, with a cane in one hand and the sunglasses covering the face, hiding any kind of emotion under her classic bob hairstyle (her signature, long time before Anna Wintour did). Once in the backstage, she didn't want to see anybody, just a small group of four old friends, while outside a long line of journalists was waiting in vain.
I like to conclude this very personal memory sharing an anecdote between legend and reality that a former member of her staff told me once. In late years, when undergoing eye surgery, she asked the surgeon to leave some dioptres, because she preferred to see figures with undefined outlines. This particular choice was a different voluntary way to experience the world. Still, I also think that it perfectly reflects her unique way of conceiving life and creativity, despite her style was made of edgy silhouettes and geometric shapes.
Alessandro Masetti – The Fashion Commentator