Accept an invitation from The Marquis, add a pleasant and unexpected discovery in the field of Tuscan fragrances, frame the whole thing in the first and unique European boutique of a major luggage brand worldwide, wet everything with one of the finest teas of the city while tasting a classic of the Italian pastry and you will have the recipe of the exclusive event Hunting World: The adventure is back held in Florence last week.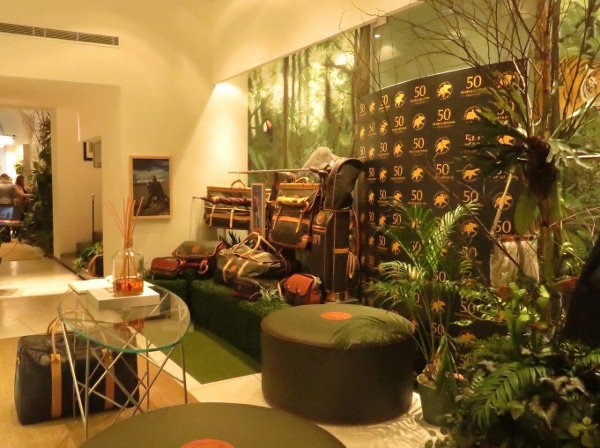 On December 10th, the Hunting World boutique in Florence, hosted Hunting World: The adventure is back, the event of the luggage brand founded in 1965 by Mr. Robert M. Lee, adventurous traveler and creator of the first travel set in battue, a special material made of triple nylon layers, polyurethane coating, foam padding and nylon jersey lining. A unique material personally tested in all his travels and that gave rise to a series of collectible suitcases showcased in a celebratory corner of the boutique.
Hunting World: The adventure is back
The Hunting World's history and the photos of the adventures of Mr.Robert M. Lee was accompanied by unusual scents and flavors of three Italian companies that offered a journey through the best tea blends of La Via del Te; the Krumiri Rossi biscuits from Casale Monferrato, and finally, the biggest surprise of the evening: the made in Tuscany scents by Wally 1925.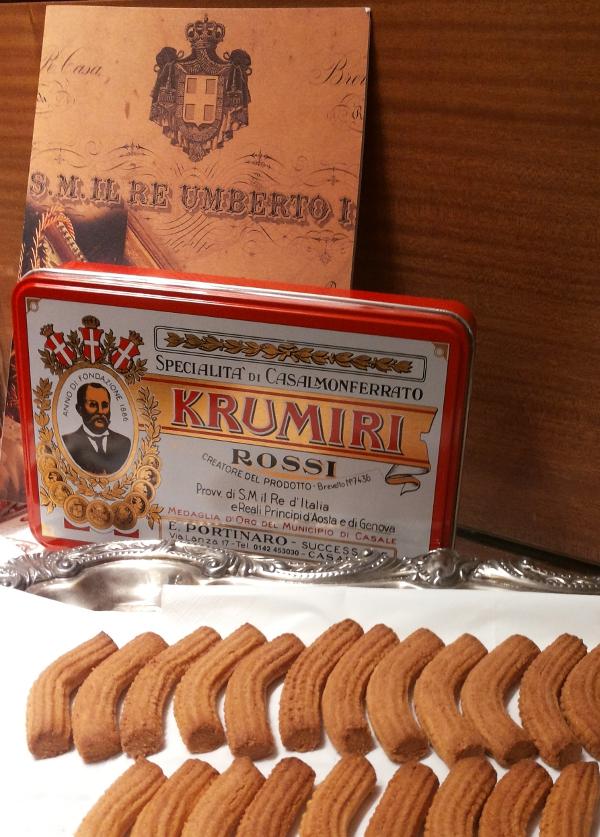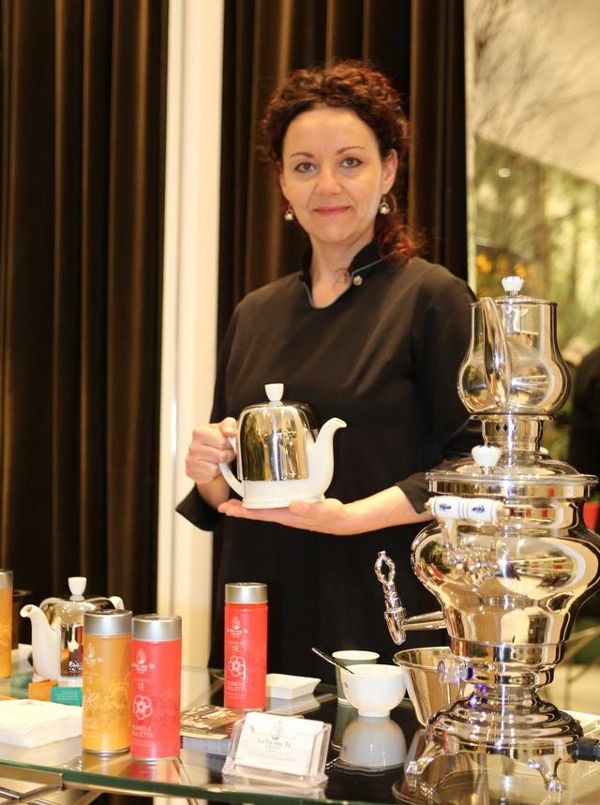 Speaking with the mind and the nose of the historical Wally1925 brand, I discovered a whole unexpected reality of Montemurlo, a small town in the heart of Tuscany, a few kilometers from Prato. A family-sized company that digs in the "drawers of the olfactory memory of the brand", revisiting the scents with new formulas that evoke the quality and authenticity of the handicraft products of the past. Each perfume contains carefully selected raw materials of the Tuscan tradition, available locally or purchased from the best suppliers in Grasse (France), the world's capital of perfume. They also give special attention to the packaging, entirely made in Tuscany and inspired to archival glassware with black bakelite caps. In order to this, they make different labels for special editions scents inspired to art, as the Pape Satàn label presented on the occasion of the "Hunting World: The adventure is back" event, which is inspired to the graphics by futurist painter Fortunato Depero.
If we consider that the price of a 100ml bottle is just 40 €, there is nothing to do but get lost among these Tuscan scents with evocative names like Prima Neve, Meriggi, Brezza Marina, Le Maremme and Fiorile. Perfect for a Christmas gift!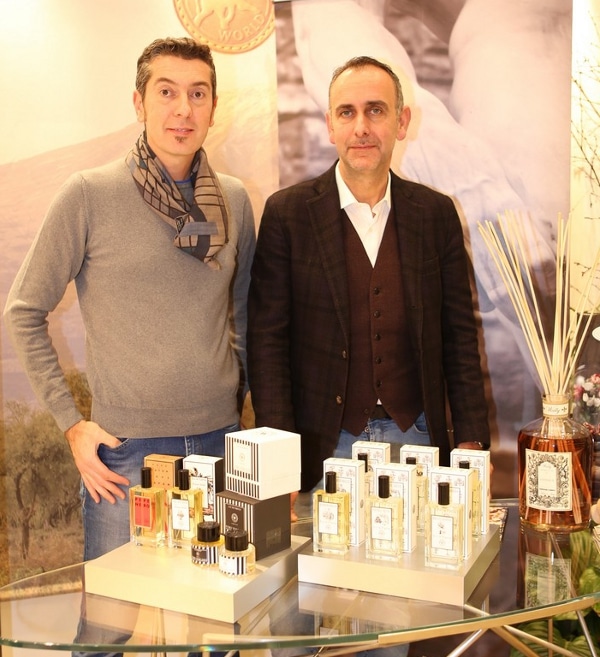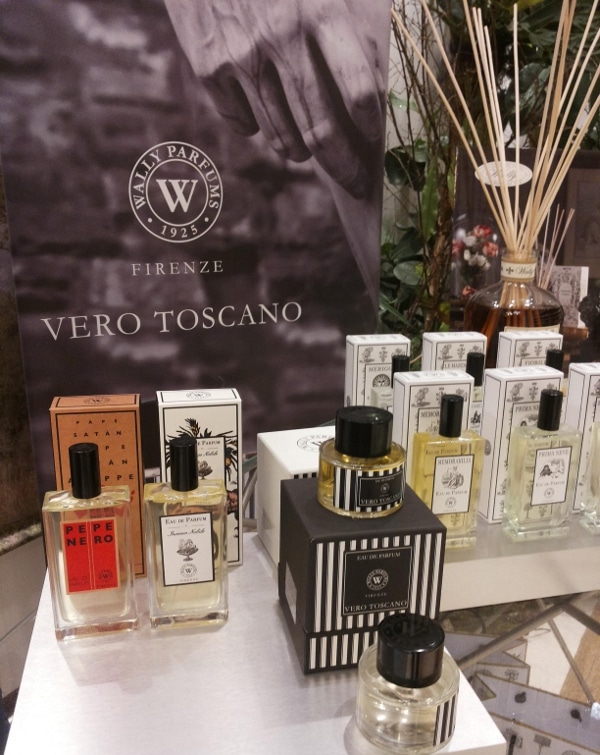 Alessandro Masetti – The Fashion Commentator
Special thanks to the store manager Ilaria Pazzagli, and "The Marquis" Andrea Raffaelli.