During Pitti Uomo, Florence becomes the world capital of men's fashion, showing the current and future trends, both in the streets and in the venues of the fair.
Four days of meetings and discussions that not only involve the productive and creative side of the industry, but also the cultural one, thanks to the events organized by the Fondazione Pitti Discovery.
The fashion designer Nino Cerruti, emblem of the Italian men's style worldwide since the 1960s, was the undisputed protagonist of this edition.
The Italian writer and fashion critic Angelo Flaccavento outlined a very intimate portrait of Mr. Cerruti in a terrific exhibition called "il Signor Nino", showing his eclectic stye through the main outfits coming from his own personal wardrobe, and from which the visitors are invited to draw inspiration.
Too bad that the exhibition has already ended!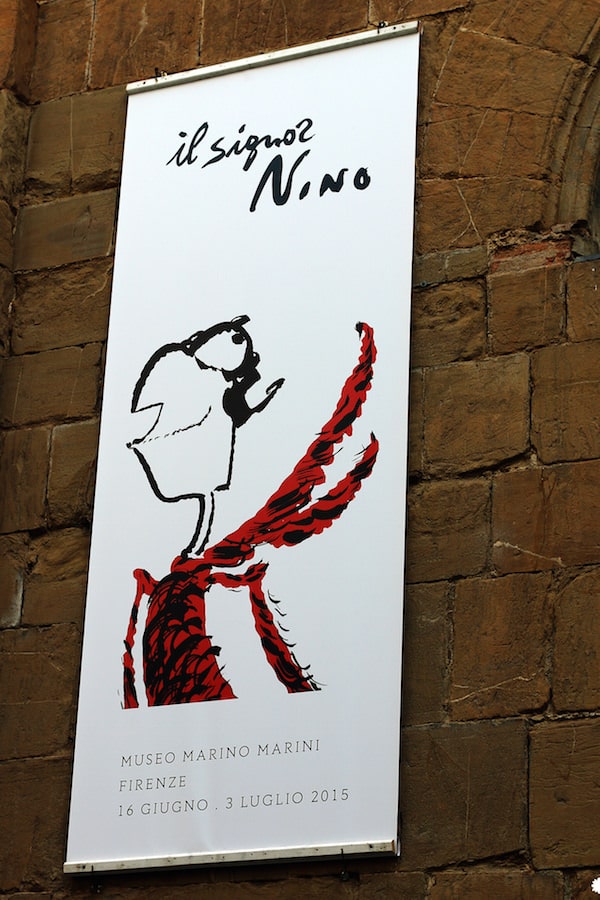 The exhibition was hosted in the Museo Marino Marini, a particular venue that surely added a certain sacred aura to the elegance of a man who designed men's clothing for almost fifty years. In fact, not everybody knows that the museum dedicated to the Italian modernist sculptor Marino Marini, actually was an ancient church; and this context where the sacred meets the nudes by Marini, seems to give an added value to the peculiarity of Cerruti's personal style. Section by section, the exhibition becomes an aesthetic and behavioral paradigm among the endless choices offered by the contemporary fashion; it's a perfect wardrobe made of episodes of life, thoughts, ideas and reflections that look like a (spiritual?) guidance to today's gentlemen.
Il Signor Nino
The basic stages of Cerruti's style are told through archival documents, drawings, photographs and a selection of clothes from the huge personal wardrobe housed in the headquarters, with items ranging from the 1950s to today. The visitor is driven in the delicate historical transition from the traditional tailoring to the industrial process, through the experience of Cerruti himself who held the double role of textile entrepreneur and fashion designer. For example, in a video interview by Flaccavento, Cerruti explains not only his good relationship with tailors, started thanks to his brother-in-law who took him to make the first bespoke suit; but also his modus operandi for the commercial collections, according to which he must put on all the first prototypes for testing the fit.
The exhibition "
Il Signor Nino
" is focused on the history of Nino Cerruti, but like for a fashion collection in which the creative director lays bare with his ideas, even the curator Angelo Flaccavento does it, revealing a boundless admiration for the character of his research. In fact, looking at the street style photos portraying him during fashion weeks worldwide, there is a special attention in the choice of garments, far away from the latest trends of the catwalks, and very near to the sensitivity of Cerruti, especially for the soft suits with straight pants.
Too bad that the exhibition dedicated to the style of such an important character for the Italian fashion lasted for less than a month -actually 3 weeks-, the same time of a fashion trend in the contemporary era; but despite that, we also know that "Fashion passes, style remains."
Alessandro Masetti – The Fashion Commentator
Photo credits: www.guaizine.com