Haute couture time in Paris.
Models on the runways need to have a great screen presence;
styling should be perfect;
clothes must impress the press and the 30 richest women of the world who can buy them;
guests must seem like stars in the sky, while smiling at the cameras.
In this ritual concerning abstraction from reality, mere mortals can watch the celebration of fashion as a pure art form only via streaming.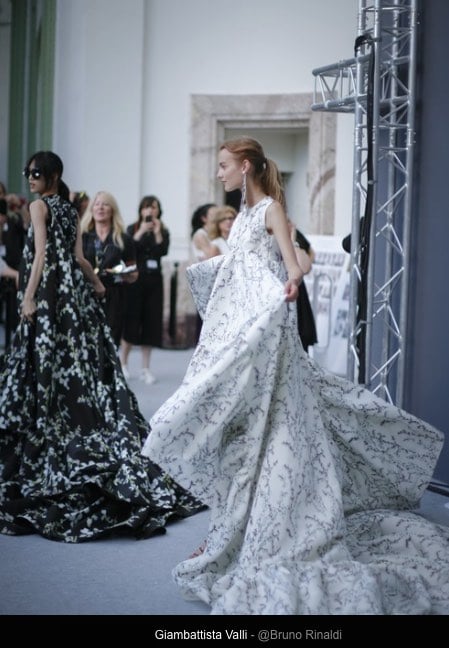 Backstage
But like for Dante's retaliations, during this momentary aspiration to perfection called 'haute couture time', in all the online fashion magazines and in the social pages of the fashion houses, you can see just backstage snapshots.
Shots where the work of art (the dress) is taken out of the original context envisioned by the designer (the runway);
shots where the spontaneity of the models makes the clothes alive;
shots where the ensemble made up of models, make up and clothes, is still waiting for that 'labor limae' (final touches) which makes the work perfect both in its essence and in its form.
Paradoxically, no one cares about the frontal pictures that will be published several hours later. Photographers, magazines, readers and people prefer to catch and see real, imperfect moments from the backstage, instead of the utopian (and in some cases dystopian) dimension of the haute couture.
Imperfection is reassuring, imperfection is beauty, imperfection is the new black, and backstage is what we need.
Alessandro Masetti – The Fashion Commentator
Photo credits: Vogue.it