During the latest Milan Fashion Week seems that one woman stood out among the infinite variety of fashion designers who brought the style of the 70s back.
She was Vivetta, the fashion outsider who debuted on the catwalk thanks to the project of Mr.Giorgio Armani dedicated to the new fashion generations, according to which he hosts the best new talents of the moment in his sacred temple, the Armani Teatro.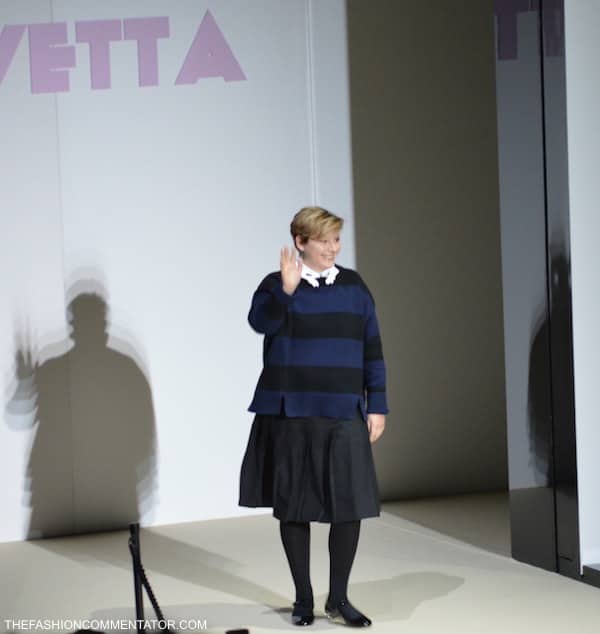 Vivetta FW 2015
The Vivetta FW 2015 collection can be defined as an art hisory lesson focused on the graphic art of the twentieth century. The Neo-Pop-Surrealism of collars and belts shaped as stylized hands (signature of the brand), meets the sinuous lines and the contrasting colors of the Art nouveau posters, while the serial replication of the female silhouettes that recall the sensitivity of the Symbolists remind of the psychedelic graphics made in the 60s by The Fool.
Colors
The mix of so different artistic movements conditioned the palette using all the shades of the secondary colors both in classic contrasts like purple-orange-green and also unusual ones as lilac-brown or red-white-pink declined especially on furs.
A great debut that thanks to an alternative tour in the less known paths of art history, defines a very personal concept of elegance, made of minimalist and slightly oversized silhouettes that fully reflect the style of Vivetta.
Alessandro Masetti – The Fashion Commentator