Here we are at the new appointment with #FashionLoop, the column dedicated to the ever-recurring cycles of fashion.
Today, as in the past, there is nothing new under the sun, or under the stars, if we consider the comparison between these two starry dresses: a vintage Balmain from the 50s and a super new Valentino haute couture spring summer 2015.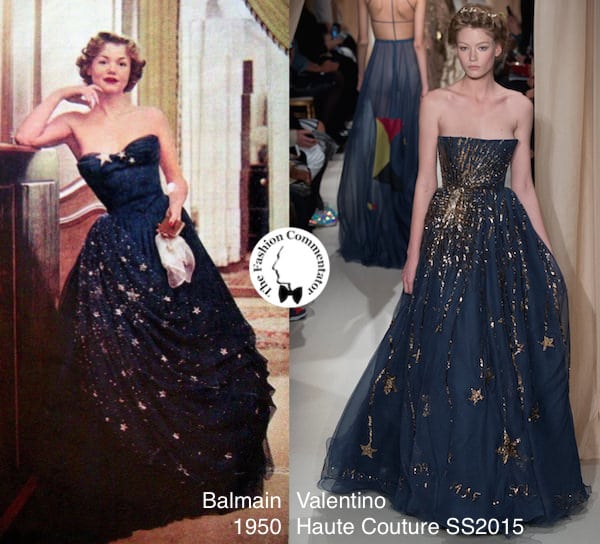 Thou gazest at the stars, my star? 

would I were Heaven, that I might gaze at thee with many eyes.

Plato
If we extract Plato's words from the original context, they seem to perfectly describe the reaction that a gentleman could (or should) have by watching his sweetheart wearing any of these two starry dresses.
Starry dresses: Balmain vs Valentino
The first one is a Balmain deep blue strapless dress with sweetheart neckline and fitted bodice, discovered accidentally through the images of Couture Allure blog.
Doing some researches came out that this evening dress of the early 50s, was also published on Vogue Paris in 1951. In the Vogue-picture the dress is combined with two diamond bracelets and an elegant hairstyle fixed with a crescent-moon-shaped hair comb as Diana, the goddess of the hunt. No other accessory could be better themed!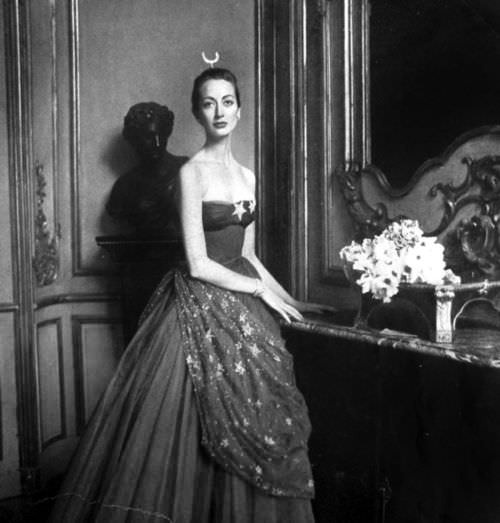 The second one is an haute couture dress by Valentino (unfortunately the only one from the spring summer 2015 collection that really caught my attention) with a mini bodice which ends in an explosion of shooting stars, whose golden light trails resemble the brushstrokes of a Van Gogh's painting.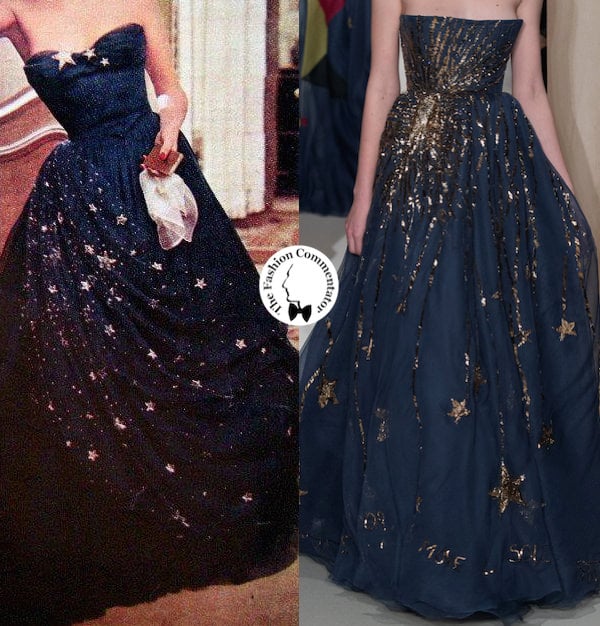 Alessandro Masetti – The Fashion Commentator