The Gucci Fall Winter 2015 collection will be remembered for the debut of Alessandro Michele. The new creative director of the brand, with a show of a few minutes, has permanently deleted 10 years of Frida Giannini's vision, marking a deep breaking off with the past.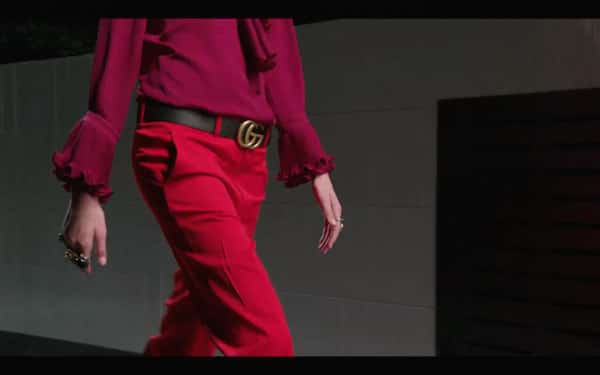 Gucci Fall Winter 2015: the debut
Deep breaking off with the past at Gucci because of Alessandro Michele's debut as creative director of the brand. He sent exclusively unknown androgynous models down the catwalk, continuing the gender bending trend launched in January with the male line and definitely abandoning the commercial-friendly luxury of his predecessor, Frida Giannini.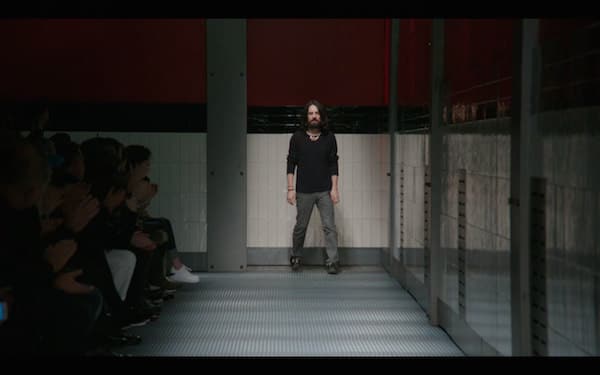 What about traditions?
Although the collection is characterized by a pervasive sense of delicacy which materializes in flowing lines and comfortable-fit suits, the lack of bags (just 2) and leather accessories turned out to be one of the most unconventional choices that many fans of the brand are complaining about. "Gucci was born with the leather, where is the tradition?"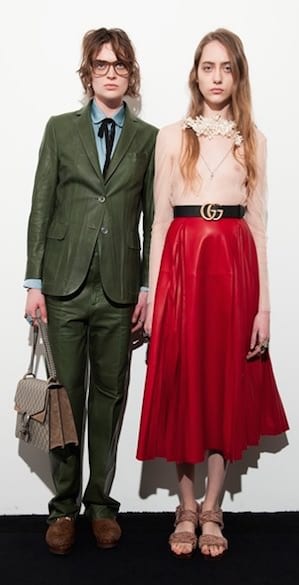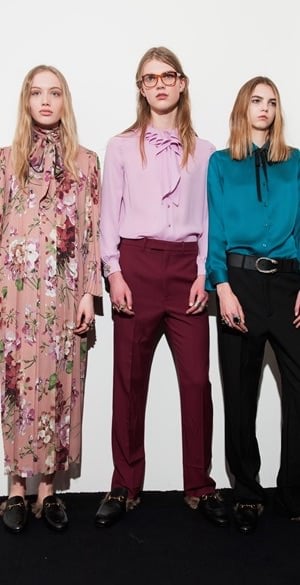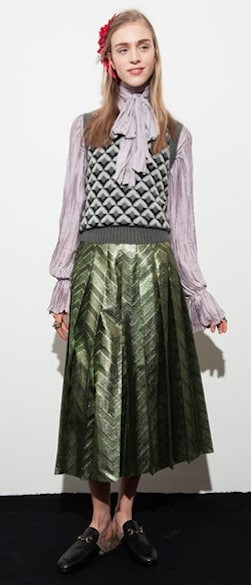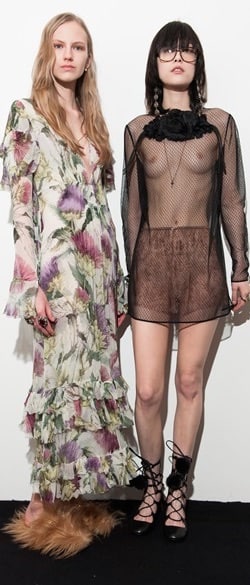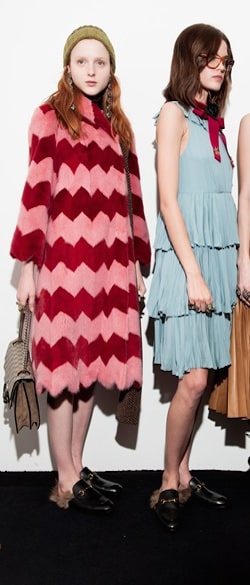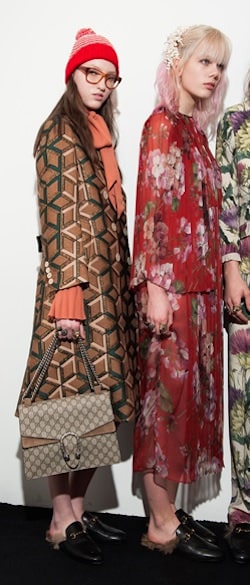 Actually, the know-how of the leather goods craftsmen is still there, but instead of reproposing it on archival bags with horsebits and two-tone bands, it is declined on geometric motifs in relief, and on pleated or lasercut dresses, symbol of that contemporary research that keeps an eye to the past and the other to the present.
Breaking the rules
Alessandro Michele seems to play with unusual-but-tailored details, symbol of that formal and conceptual research that very few Italian brands still do at the moment. In addition to the variety of color contrasts and the overlapping layers of materials ranging from lace to fur, he introduced bizarre elements into every look, breaking the traditional Italian rules of the "it must be so!", making models look like revolutionary anarchists of style and imperfections' enthusiasts with their thick-lensed glasses.
Taking as references both the past (70s mood) and contemporary elements (fur footwear), every outfit of the Gucci Fall Winter 2015 collection is a celebration of the freedom of choice and due to this, despite his long experience and career, I like to see in Alessandro Michele's approach to fashion, the same free spirit of some (rare) newly graduated Italian designers, who everyday fight to impose their own ideas, and finally succeed.
Alessandro Masetti – The Fashion Commentator
Ph: photo-frames from the show; vogue.it