Today Anna Piaggi has died.
She was 81 years old.
S
he was one of the most important fashion journalists and icons of our times. A woman who has managed to elevate Fashion to the level of art, thanks to her personal-artistic-critical-poetic view on fashion, reported on the collages of her column "DP – Double Pages by Anna Piaggi" in the Italian Vogue (since 1988).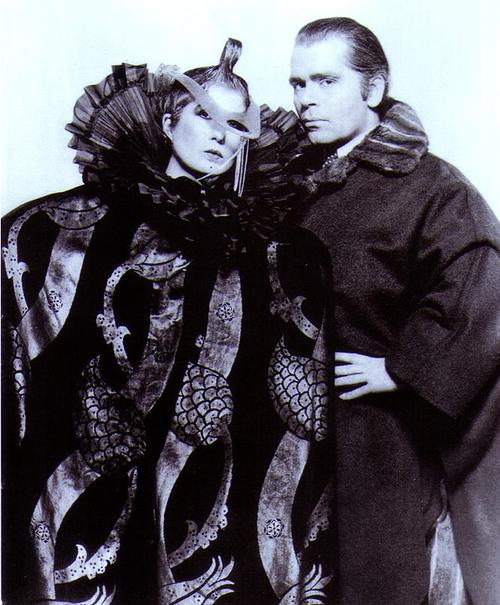 Most people could think that she was just another clown of the "fashion circus," but her style was unique and anticipated times and trends. Her way of mixing art and fashion was a pure inspiration for the designers themselves.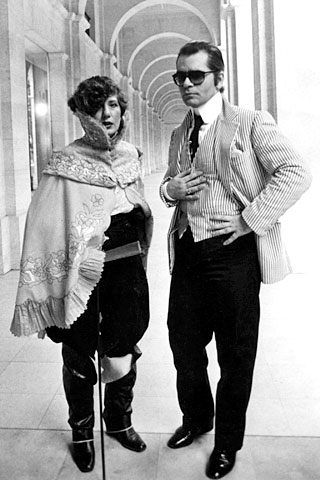 She had so many famous artistic collaborations and friendships that have influenced her long
career since the '50s: the photographer and then-husband Alfa Castaldi, the fashion historian and collector Vern Lambert, the illustrator Antonio Lopez, with whom she launched VANITY magazine (1980-1983), the fashion designer Karl Lagerfeld, who portrayed her in a series of sketches collected in the book "Anna-Chronique", all the photographers who immortalized her stylistic metamorphoses such as David Bailey, Bill Cunningham, Roxanne Lowit

 and

Bardo Fabiani, or the ones who just collaborated with her as Giampaolo Barbieri, Chris von Wangenheim, Bob Richardson, Justin de Villeneuve,

and

Oliviero Toscani.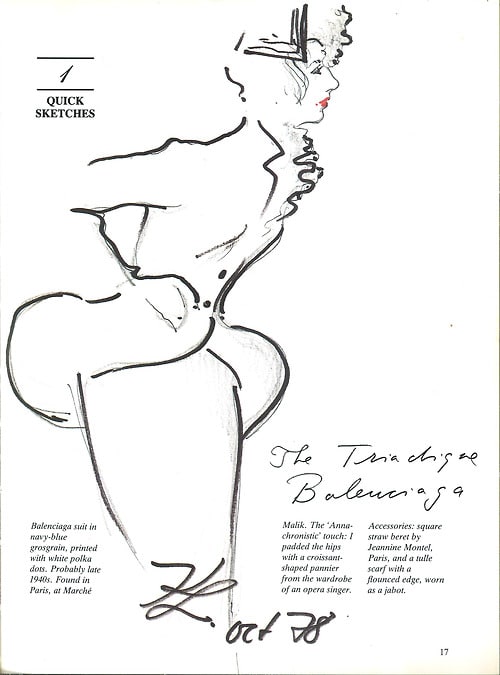 She owned a huge collection of clothes. At the time of the "Fashionology" exhibition at the
Victoria and Albert Museum (London UK) in 2006, it numbered 2865 dresses and 265 pairs of shoes ranging from Paul Poiret to John Galliano, passing by Manolo Blahnik, until the eccentric hats by Steven Jones.
Another genius is gone, and to us remains only the hope to be able to look into the future as Mrs. Piaggi did.